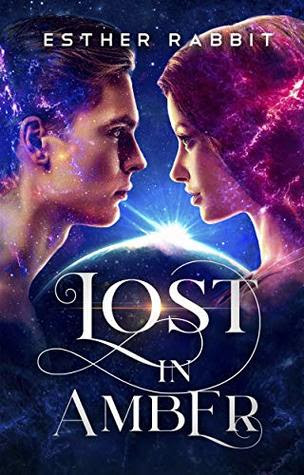 'Earth is primitive in its development – never for one moment have we imagined this
outcome!'
New author Esther Rabbit exercises her talent for writing by reaching out to upcoming writers to help them as a content creator. She also is a Digital Marketing Specialist, speaks four languages, and appears to be entering the genre of paranormal/fantasy/romances.
Esther offers a summary of this unique novel that touches on science as much as science fiction – utilizing the concepts of genetic enhancements (the current hot topic in the field of Medicine) to introduce telekinesis, atomic dispersion and Interplanetary portalling as she molds a fine romance. Her synopsis – 'A new Interplanetary Alliance ambassador on an earthbound mission. A handful of genetically altered humans to be rescued. Meeting her changed everything. Twenty-four-year-old Zoey doesn't have the time to mope over her recent breakup and deal with the royal mess that is heartbreak. Not when she learns she has alien genetic enhancements and powers beyond her control. And who delivered the news? Her odd, yet attractive downstairs neighbor, Jasper… the New Interplanetary Alliance ambassador. Before being terminated, their former Interplanetary ambassador, Etienne, derailed and teamed up with Professor Trenton Beck in a rogue plan that doesn't sit well with the universe. Jasper's mission on Earth was clear: capture the fugitive scientist responsible for the genetic alteration and retrieve the remaining altered survivors. But now, there's Zoey.'
Terrific outline but it is the quality of writing that sets Esther's sci-fi tale apart from the usual. The opening pages of this novel set the tone well – 'Planet Opt Supreme Council Headquarters - We must alert the Alliance immediately!" There was imminent panic in her voice as she scanned the report yet again. Both the Chancellor and the Secretary of Interplanetary Affairs were hovering over the evidence in complete dismay. He rubbed his sweaty temples and pushed his hair back, groping his mouth before letting out a defeated sigh. "How would you even put it in words?" "We have to come forward with the truth. There is absolutely no way around it!" The translucent walls were closing in on them, sin lingering in the heavy air. "What is the truth though? Because from where I'm standing I don't have the faintest, and they'll be asking all the questions we don't have answers to! How can we possibly explain this?" Brushing his fingers over his mouth again, the Chancellor felt his throat dry as he pondered the possible consequences. "This could escalate in so many ways…" She tensed seeing how he buried his blood-drained face in his hands. "The truth and nothing but the truth, as they say on Earth, is that we have been defeated by our own system and Etienne ceased being one of ours! We did it to ourselves. We sent the wrong ambassador to Earth and we knew it from the moment he was chosen!" "I chose him!" The Chancellor's extended arms fell, powerless, against the glass desk.'
This tapestry of science fiction imagination coupled with strong character development makes the book fly into the realm of fine romance that somehow Esther makes credible. The lady has the gift – watch her rise!
Editor's note: This review has been published with the permission of Grady Harp. Like what you read? Subscribe to the SFRB's free daily email notice so you can be up-to-date on our latest articles. Scroll up this page to the sign-up field on your right.