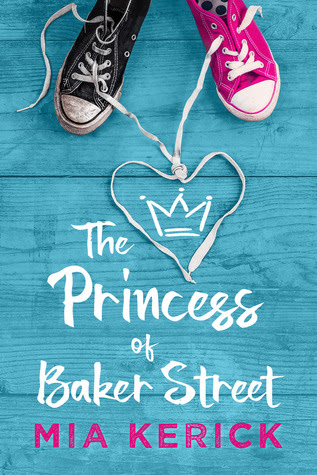 'It made me forget he was Joey – I really thought he was a girl who had everything'
If ever there were a time for the books of Mia Kerick it is now. The talented author has twenty novels to her name: she works for a publishing company committed to expanding the availability of books for teens featuring diverse characters, including those on the LGBTQ spectrum. Her YA novels deal with vital contemporary issues such as coming out, body image, bullying, gender identity, and spirituality. In THE PRINCESS OF BAKER STREET she steps fully stage front and center with the transgender (or, gender fluidity as Mia prefers to label it) topic at its peak at the moment. Consider the immediate shock of the ruling preventing transgender citizens from serving in the armed forces. Mia's involvement in the Human Rights Campaign is a model for not only all parents but for all citizens who are concerned about the future of our youth.
Mia's personal description of the novel says it as well as any editor could devise: 'For years, Joey Kinkaid, assigned male at birth, led the Baker Street kids in imaginative adventures, but now that they're teenagers, being a make-pretend princess is no longer quite so cool, especially for a child who is seen by the world as a boy. Joey's long-time admirer, Eric Sinclair, reluctantly turns his back on his childhood friend, but who can blame him? Eric has his own share of problems with an absent mother who is living at her boyfriend's house, raising his kids. The story illustrates a teenage transgender girl's struggle to live her life authentically. Told by her neighbor, Eric, who is enduring his own struggle with parental neglect, The Princess of Baker Street is a story of conflict, rejection, compassion, and hope that will open your eyes and move you. The Princess of Baker Street is a story that embraces diversity and encourages acceptance.'
Mia has demonstrated her insights and compassion for the conflicts youngsters can face and in doing so she opens our eyes to see the perceptions that alter the adaptation of gender-fluid youngsters. This is a powerful novel, beautifully written, and is a must read – especially at this time in our nation's history! Highly Recommended.
Editor's note: This review has been published with the permission of Grady Harp. Like what you read? Subscribe to the SFRB's free daily email notice so you can be up-to-date on our latest articles. Scroll up this page to the sign-up field on your right.