It all started with Standard Oil money. Henry Flagler, Rockefeller's partner (who John D. called the brains of the Standard Oil Trust) retired from the company and discovered the new frontier – Florida. Like a Jeff Bezos pushing into outer space, Flagler spent what today would be billions developing land in Florida and building a railway to and through it. This opened the state to freight and passengers, and the madness of the bubble began. Where mere mortals saw swamps, clouds of mosquitos and impenetrable jungles, Flagler saw a potential wonderland.
In Christopher Knowlton's excellent Bubble in the Sun, the young billionaires of the era flocked to the state, making it a high end, luxury destination for them and their kind. The book examines the excesses they went to, and how they built new fortunes selling their dreams (and their partying) to the rest of the country.
Over the (Roaring) 1920s, they would buy up raw land, subdivide it and put it on the market. Like bees to honey, people literally threw money at brokers to own their own piece. Knowlton relates how new records were set every time a development came to market, with millions committed on the first day of sales alone. At one point, he says, people were literally throwing checks at brokers, which had to be collected in a barrel because they couldn't fill out the contracts fast enough. By the height of it all, there developed a shortage of police, because so many quit to become real estate agents.
The book thoroughly profiles the highflyers of the bubble, in all their anachronistic and anarchistic character. William Jennings Bryan, who got dragged into it as a shill, admitted "Coral Gables is the only city in the world where you can tell a lie at breakfast that will come true by evening."
My own favorites are the Mizner brothers, the architect and the grifter, who rose to national fame on the back of the bubble. I treasure my first edition of Alva Johnston's profile of them (The Legendary Mizners, 1952), and Knowlton gives him credit as he digs into the lives of all these hustlers from across the country and a couple from Europe too. They made billions in a short time, then lost it all and more even faster.
One was a bicycle racer who made his first fortune repairing bicycles in Indianapolis. Bikes had recently replaced the unworkable penny-farthings and become all the rage. He turned out to be quite the showman. After building the Indianapolis 500 Speedway, he took on Florida, where among other things, he developed cheesecake – the photos of young women in bathing suits that made the rest of the country wonder what they were missing. Like all of them, the bubble's instability escaped him, and he died essentially penniless. Another megastar ended as a failing real estate agent, another became a beggar, and at least one committed suicide. Several blew their massive inheritances trying to make their own fortunes. These were people who until recently had fleets of buses and limousines circulating all over the southeast, bringing prospects to see for themselves. One employed an elephant as a golf caddy. They built world class marketing organizations so their projects were always in the newspapers all over the country. Prohibition was openly laughed off. Parties were everything.
The signs of a bubble were there, but everyone carried on regardless. Then a series of hurricanes wiped out almost everything they had built, and scared off new prospects. Even Flagler's railway to the Florida Keys was torn to shreds, and no one raised their hand to restore it. Land prices plunged, banks closed, lending ceased, investors vaporized. The stock market crash of 1929 was the final nail, plunging the whole country into a depression the likes of which had never been seen in America. Nobody wanted to buy anything in that atmosphere. Nobody gave Florida another thought.
A new generation of billionaires scooped up the remains at bargain prices and the cycle has of course repeated. Today, it's rising seas and more violent hurricanes that are the primary threats, but that has stopped nothing in the way of land development. As long as prices are rising, everyone is happy to dive right in.
There are three things that make Bubble in the Sun outstanding, besides the characters, who wrote themselves for Knowlton. He is careful to put things in perspective, because we take so much for granted. He explains the rolling daisy-chain effects of the depression so readers can see how it deepened and took Florida down. He explains the monetary policy of the era, banking policy as it was then, and always tells readers what a dollar amount would mean in today's money. All this keeps the book from being just a flat history that today's readers could not relate to. This adds tremendous value.
Knowlton also seems to have tapped everyone in the world for their takes on the players and the era. He assembled everyone's contributions into an easy-reading, engaging and often exciting tale that is seamless where it could easily have been disjointed. A tremendous amount of work went into Bubble in the Sun, and it wears well.
Finally, he is very clear on the racism of the builders. Communities had in their very contacts that no one could sell to a non-white. Blacks could work in construction or service (after protests by a megarich doyenne to the state about her need for servants), but lived in shantytowns far away. That this was normal for the times is no excuse. These innovative builders missed a huge opportunity to make a real difference. But the difference they were after was who died with the most toys.
I was particularly taken with Knowlton's emphasis on Marjory Stoneman Douglas, born and raised in the Miami area – the only one. She started out in journalism because her father ran the paper, but developed into a national storyteller for the Saturday Evening Post. She lived alone, appreciating more and more the nature she grew up with as the developers made it disappear. She became a rabid environmentalist, attempting to stanch the destruction of the Everglades, the main source of freshwater in the state. As Frank Barbour said in 1944: "It was an easy state for man to ruin and he ruined it with ruthless efficiency." She outlived all of the other characters, getting a Congressional Medal of Honor from the president at the age of 103. She was a product of the bubble, one that turned out far better because of it, and far better than all the celebrity developers combined. Knowlton acknowledges her outsized contribution to there being more to life than making billions destroying a state.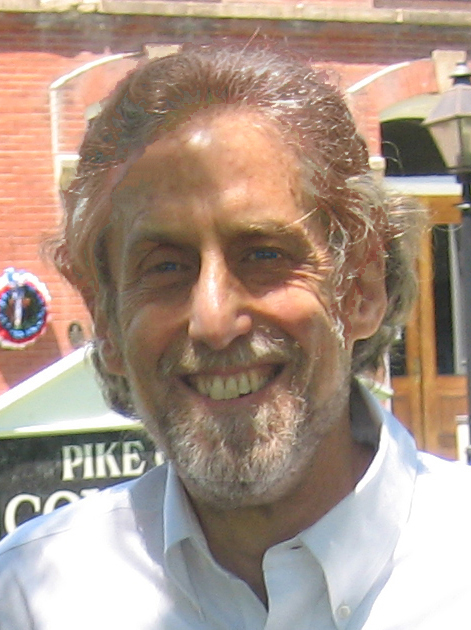 Editor's note:
This review has been published with the permission of David Wineberg. Like what you read? Subscribe to the
SFRB's free daily email notice so you can be up-to-date on our latest articles. Scroll up this page to the sign-up field on your right.