A lot of people die in The Show Won't Go On. It's all about performers who actually die during a performance. Apparently, it happens a lot. Jeff Abraham and Burt Kearns selected three figures' worth of them out of potentially thousands, they imply.
Their research is impeccable, due in large part to their subjects. Precisely because they died onstage, there are large numbers of witnesses. The events got written up in biographies and immortalized in news reports (often inaccurately). Courts ruled on the cause of death. To their immense credit, the authors sought out personal interviews with witnesses, friends and relatives who were there. They got Dick Cavett to show them the interview where his guest died in his chair – and which has never been seen by anyone else.
They've divided the book into professions. Vaudeville, singers, actors, comics, circus performers and possibly most notably social media wannabes each get a chapter. Social media is busy breeding a whole new generation of death challengers, who fall off cliffs (when they're not jumping), trying to get that great selfie.
There is the occasional shooting, particularly in the magicians chapter, where armed audience members decide to fire at magicians claiming to be able to stop bullets. Remarkably, orchestra conductor seems to be the highest risk profession, as numerous conductors die in rehearsal or on stage. The heart-pumping physical demands combined with the constant travel and rich food set them up for a very young fall.
At first I thought this was going to be a tough read. After all, the hero dies on every page, and the stories of how they fell to the floor could be repetitive. How many times do you want to read what the sound of a skull cracking on concrete is like? And then there's the snoring sound, also known as the death rattle, of someone expiring from a heart attack. But precisely because they were in public when it happened, Abraham and Kearns were able to dress up the stories with what went on in the lives and careers of the victims up to the fateful collapse, and how the crowd reacted, or didn't. The authors prove to be great scene-setters.
Shamefully, on several occasions, calls for refunds could be heard as a doctor and/or nurse from the audience rushed to the stage to perform CPR. Sometimes the show went on. More often, it didn't. Because they were public performances, some of these deaths (from the 60s to the present) can be seen on Youtube.
The only thing I did not appreciate was the authors' continual attempts to find some kind of irony in every death. They looked at song titles of the victim's last song, words in the show or tour name, lyrics or jokes, the line they last spoke in the play, or even something they said that morning before the show to demonstrate some kind of link to life or death. Cheesy and unhelpful. Nonetheless, the book is far more engaging than the collections of New York Times obituaries that find publishers all the time.
The Show Won't Go On left me with one important conclusion: watch your cholesterol. Almost everyone who died onstage had a heart attack or stroke. Many spent lives on the road, eating badly, smoking, drinking and getting no real exercise offstage. They died of heart ailments starting at in their 30s, with few making it past 70. There's no business like show business.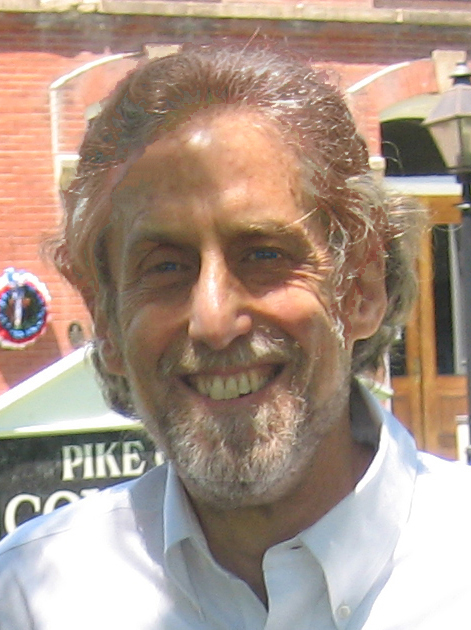 Editor's note:
This review has been published with the permission of David Wineberg. Like what you read? Subscribe to the
SFRB's free daily email notice so you can be up-to-date on our latest articles. Scroll up this page to the sign-up field on your right.
Two kings. Two princes. One queen. The true story of five aristocrats separated by time, culture, and circumstance -- all of them bound to the United States by accidents of history and left to hope for a tomorrow better than today. Prepare for a vision of the American Dream as few others have ever seen it.