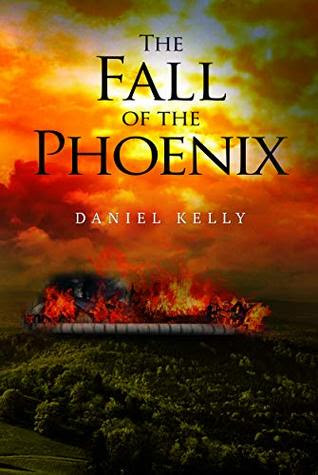 Inside
the
Trojan
horse
and
other
secrets
Irish author Daniel Kelly received his training as a chef from Tourism College, Killybegs and has pursued his passion for history by creating this fascinating book about Troy, offering fresh insights into the
Trojan
War and the famous heroes of Greek literature.
Daniel's writing style is conducive to penetrating fact from fiction, as his opening Prologue suggests – 'Under the warm morning sun one man stood alone in a circle, surrounded by enemies bent on destroying his city. His circle of twenty, his personal bodyguard, unmoving; facing outwards with heavy shields, spears in hand and sheathed swords, they seemed a fairly flimsy barrier around the ring. Resplendent in the heavy bronze armour of a prince of his city, Hector looked out across the sea of faces, all of whom wanted him dead. He didn't fear them, however; he knew that none dared approach, though unafraid of him: any of them would die happy if they were the one to take his life, knowing that their name would live down through the ages. A trumpet blasted further down the beach, and at this he did feel fear; it echoed in his head as his own death toll, because this was the day he would die. The man who held his enemies at bay was approaching. Achilles, his childhood friend, his training companion, had claimed the right to his life that very morning as revenge for the death of his little brother: a right Hector could not deny. Watching the approach of the black-armoured Myrmidons leading Achilles on his chariot, Hector recalled every training bout he had ever fought against Achilles, and vainly tried to remember some slip, some weakness shown. Achilles was a legend come to life; he never made the same mistake twice, and remembered every trick. At fourteen, he had bested his tutors.'
This book explores the historic time surround the
Trojan
war with such definitive skill that all lovers of ancient history will discover a new light on the mysteries surrounding mythology and history. Daniel's detailed accounts of battles and skirmishes and relationships are so raw and vivid that the legends come to life as never before. Hopefully this fine writer will continue his explorations of history with further books of the quality of this one. Highly recommended
Editor's note:
This review has been published with the permission of Grady Harp. Like what you read? Subscribe to the
SFRB
's free daily email notice so you can be up-to-date on our latest articles. Scroll up this page to the sign-up field on your right.
Two kings. Two princes. One queen. The true story of five aristocrats separated by time, culture, and circumstance -- all of them bound to the United States by accidents of history and left to hope for a tomorrow better than today. Prepare for a vision of the American Dream as few others have ever seen it.