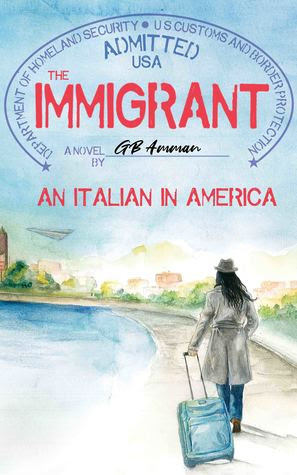 '….desire, rejection, denial, and anger…'
Italian author Gaia B Amman moved to the United States in her twenties to pursue her PhD in molecular biology. A Professor of biology and cancer researcher at D'Youville College in Buffalo, New York, her research and commentaries have been published in prestigious peer-reviewed international journals including Nature. Gaia's other love is writing and her goal is to provide succor for people in the struggles they face to embrace life. Her highest hope is to reach and help as many as she can through her writing as well as her teaching. Her Italian Saga, now seven books in length, is an unofficial memoir set in the gorgeous area of Northern Italy…and beyond…
Much of the pleasure of Gaia's ongoing Italian saga is her memorable prose – atmospheric at times, rasty at times, but always carrying the reader through her episodes like a fine travel guide. For atmosphere, she opens with the following: 'The late afternoon sun gilds the rustling leaves of the gigantic poplar in my front yard, promising summer. My t-shirt sticks to my back. Sparrows chirp, and children laugh, playing soccer. The ball raps against the asphalt of my gated-community street, reminding me of a childhood long gone. Freshly cut grass saturates the air, torn by the far-above roar of a plane.'
So we are off on a highflying adventure complete with fine visuals, as the synopsis outlines. 'From Italy to America by herself…Chasing a career in cancer research. Graduate student Leda Balni leaves it all behind for a year in Buffalo, NY. Or does she? Her soulmate. Her family. Her band. Will she make it in this new strange land? Will her relationship survive? Is she good enough for the cut-throat research environment? You will love this page-turner because it will show you America like you've never seen it through the eyes of The Immigrant.'
In this Book 7 of the series Gaia adds some discussion topics and fine opinions on abusive relationships, asexuality, and addiction that bring even more importance to this memoir. Read for the joy of it – an add the other volumes to your library for the full picture of Leda and her journey through life. Recommended.
Editor's note:
This review has been published with the permission of Grady Harp. Like what you read? Subscribe to the
SFRB
's free daily email notice so you can be up-to-date on our latest articles. Scroll up this page to the sign-up field on your right.
Two kings. Two princes. One queen. The true story of five aristocrats separated by time, culture, and circumstance -- all of them bound to the United States by accidents of history and left to hope for a tomorrow better than today. Prepare for a vision of the American Dream as few others have ever seen it.