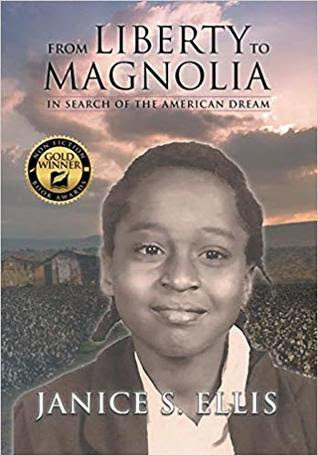 Inalienable rights
Author Janice S. Ellis earned degrees in communication arts, political science and philosophy from the University of Wisconsin, and in addition to her history of serving as an executive in government, marketing and in the pharmaceutical industry, she has written articles in the media on race, politics, education, child advocacy, women's rights and racial equality.
The impact of this beautifully written book is increased knowing that the story is an autobiography. In sharing her life experiences to date Janice Scott Ellis brings to our attention the immediacy of our history in regards to women's rights and civil rights for blacks, and in doing so she opens the gates for us to re-evaluate our current status in honoring the rights of all people, genders, race, and religious beliefs.
The Prologue distills the mission: 'As my story unfolds in these pages, it will show that while we have made progress through two iconic movements – civil rights and women's liberation – we still have a long way to go. The civil rights movement resulted in the passage of the Civil Rights Act of 1964, which was designed to provide equal access for African Americans to all the rights and privileges afforded to other American citizens. But, it has also served as a light and a linchpin for other disenfranchised groups, most notably women, mainly white women…'
In addition to the solid platform offered, this novel relates a genuinely involving journey of a child from Mississippi – the title of the book reflects the location of the farmhouse of her birth, midway between the Mississippi towns of Liberty and Magnolia. What follows is Ellis' keenly observed and reported struggle with racism and finding and fulfilling her purpose as she progressed to the present – steps that are all too familiar for those who face intolerance in schooling, the workplace, socially and politically, and daily living. The story is accompanied by excellent photographs of important moments that enhance the reality of the writing.
This is an important book that deserves a very wide readership if we are ever to fully appreciate the importance of true equality in every phase of our lives. Highly Recommended.
Editor's note:
This review has been published with the permission of Grady Harp. Like what you read? Subscribe to the
SFRB
's free daily email notice so you can be up-to-date on our latest articles. Scroll up this page to the sign-up field on your right.
Two kings. Two princes. One queen. The true story of five aristocrats separated by time, culture, and circumstance -- all of them bound to the United States by accidents of history and left to hope for a tomorrow better than today. Prepare for a vision of the American Dream as few others have ever seen it.