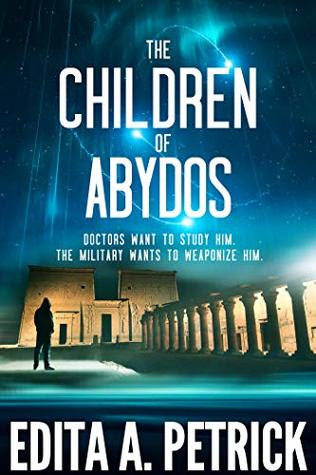 A championship novel!
Canadian author Edita A Petrick earned her degree in engineering and worked as a hydraulic and water resources engineer. Now she concentrates on writing techno-thrillers, paranormal suspense and science fiction novels and has published twenty- three to date. She lives in Toronto
The effect established at a novel's beginning, especially in a Prologue, often is the magnet that draws a reader securely into the unknown space, and the Prologue for this novel manages that feat brilliantly: 'He heard the door buzzer and glanced at the oval mirror mounted on a steel arm inset into the ceiling. It was meant to be a determent to customers with sticky fingers. Except Chris at the front counter rarely looked up to see who was browsing in the snack food aisles. If he did, his smartphone might get offended and shut off. He turned, intending to continue restocking the shelves, when something made him look back again. He saw an oddly-shaped bulge under the back of the guy's t-shirt and instantly knew what it was. He'd spent centuries learning to recognize the shape of concealed weapons. By now, he could not only tell whether a renegade Buddhist monk was hiding a dao under his maroon robes but also whether the single-edged, hand-forged Chinese sword's dragon motif was mad of jade or bronze.'
And so we meet the first mystery of this excellent story – a man shot three times in the chest during a robbery of the gas station where he worked, and didn't die. Read it again carefully and the secrets are suggested. Now enter Agent Harmon assigned to investigate a case that seems closed (perpetrator in captivity) but accompanied by a new partner Special Agent Kate MacFarland he discovers the strange aspects of the Bakersfield, California odd crime scene is merely a portal into the beyond. And that 'other' world reflects the participants of the title of the book. To reveal more would be a spoiler.
Edita is a significant voice in today's literary scene, likely one of the finest suspense/thriller/paranormal writers to be encountered. Well-defined interesting characters populate this engrossing novel and the significance of the Prologue continues to unfold through to book's end. Highly Recommended.
Editor's note:
This review has been published with the permission of Grady Harp. Like what you read? Subscribe to the
SFRB
's free daily email notice so you can be up-to-date on our latest articles. Scroll up this page to the sign-up field on your right.
Two kings. Two princes. One queen. The true story of five aristocrats separated by time, culture, and circumstance -- all of them bound to the United States by accidents of history and left to hope for a tomorrow better than today. Prepare for a vision of the American Dream as few others have ever seen it.