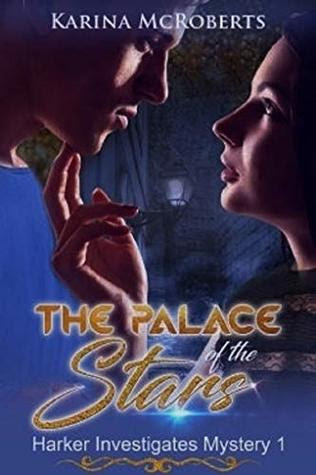 'Don't measure your time in minutes - treasure your time in moments'
Australian author Karina McRoberts is a writer, artist, musician, theater producer, and conservationist – a rich tapestry from which to derive novels of magical realism and romance stories. Her writing style is infectiously fascinating, able to make such mysteries as time travel and associated strange romantic affairs not only credible and entertaining, but also an inspiration to strive for living to our creative potential.
Opening her story with an introduction to ex-policeman Michael Harker in the presence of the strange, elderly Mari Linden, sets the tone for this mystery. Harker is the investigator of this new series McRoberts has sculpted and the character proves to be a fascinating man to follow in subsequent books as well. There is an earthquake and Harker is transported 100 years into the past where he encounters JT Gordon of the Palace of Stars music hall, coping with both mental disunion from the time change as well as the unfolding romance with the dancer/stage magician Mae Belle and her plea for him to solve a series of murders.
Written with a jolly sense of humor as well as a lamplight for trespassing into the past, McRoberts makes the novel ring with a fine atmosphere that allows us to suspend disbelief and enjoy the journey. At book's end she gives information about the music in the story, the fashions of the day, social welfare, the Chinese immigrants in Australia and health care at the time of the story, including a description of diseases and toxins of the time, and much more. Adding information such as this not only enhances the novel but also is fine teaching on the author's part. This is a terrific diversion from reality and an invitation to explore magic!
Editor's note:
This review has been published with the permission of Grady Harp. Like what you read? Subscribe to the
SFRB
's free daily email notice so you can be up-to-date on our latest articles. Scroll up this page to the sign-up field on your right.
Two kings. Two princes. One queen. The true story of five aristocrats separated by time, culture, and circumstance -- all of them bound to the United States by accidents of history and left to hope for a tomorrow better than today. Prepare for a vision of the American Dream as few others have ever seen it.