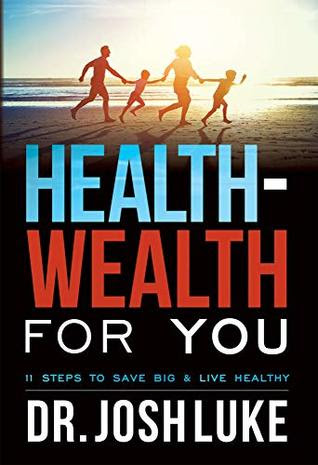 'Have a Plan based on Preventative Medicine and Personalized Medicine'
California author Josh Luke, PhD, a faculty member at the University of Southern California, is America's healthcare affordability authority. After opening his career as a sports marketer, a family encounter with the health care delivery system changed his direction to enter the health care arena: he became a hospital CEO and a healthcare strategist. In addition to being a motivational speaker, acclaimed internationally for his educational, motivational and often humorous presentations he has a rich teaching history in public policy and Healthcare Administration at numerous universities, most recently designing healthcare course work for the University of Southern California's Sol Price School of Public Policy. He also dedicates time each year to being active in health care advocacy in our government.
Josh now turns his expertise to consumers as well as businesses on controlling costs of healthcare. As he states his précis, "Throughout 2018 Apple, Amazon, and Tesla all opened onsite employee health clinics at headquarters. These are just a few of those well-known employers who took steps to address the largest uncontrollable expense in their business – providing healthcare insurance for employees and their families. I am prepared to help you identify similar tactics to the ones these corporations have taken to keep healthcare from destroying your family's financial health and shift this pattern of healthcare consuming a larger-than-needed portion of your family budget. Whether it's better understanding your high deductible plan and how to avoid wasteful spending or simply recognizing the value of understanding your DNA and how your body responds to natural remedies, 'Health-Wealth's 11 Steps to Save Big & Live Healthy' will help you and your family begin your journey to financial recovery."
The message of the book is clear and accessible, ending in eleven simple concepts that individuals and families can implement that will lead to improved health and immediate, significant savings. Though Josh's writing is often glib and acerbic, he is definitely placing before us a positive manner in which to decrease health care costs and improve healthcare delivery. This is a book about today in American medicine and the changes that plead to be made. It is a must read for all of us.
Editor's note:
This review has been published with the permission of Grady Harp. Like what you read? Subscribe to the
SFRB
's free daily email notice so you can be up-to-date on our latest articles. Scroll up this page to the sign-up field on your right.
Two kings. Two princes. One queen. The true story of five aristocrats separated by time, culture, and circumstance -- all of them bound to the United States by accidents of history and left to hope for a tomorrow better than today. Prepare for a vision of the American Dream as few others have ever seen it.