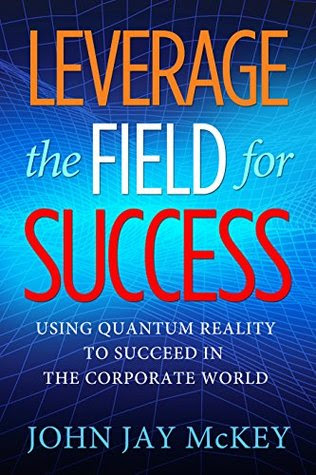 'The smallest of all physical matter is energy'
Author John Jay McKay is a data analytics expert and successful business man who shares his research and experience and his concept of the energy Field known to physicists with business owners and managers, and in doing so shares the interconnectivity of all living and inanimate things: storage of data, instant communication and conveying information faster then the speed of light – aka quantum physics theory – as it applies to business success.
As he states, 'Think about it: If the Field is connected to all resources and all people associated with those resources, then a Field offers a framework through which we can take our careers, our business teams, and our organizations to ever higher levels of success. So if you would like to learn how to leverage the physical reality of the Field for your own success, and if you want to discover how and why the Field will support your success, then read on.'
This book accessibly describes how to achieve full potential – 'how high on the corporate ladder you can climb and continue growing as a professional…Understanding the structure of the Field and how to leverage its mechanisms will help professionals achieve their goals.' It is rich in data entry – such as the military study of how DNA alters in response to milieu – the calm state, the negative or angry state, and the positive or happy state. 'A person's DNA is normal in the calm state, compressed in the angry state, and the DNA helix is expanded when the person is in a happy state.' Studies such as these are generously sprinkled through this immensely readable book. Or as John states at book's end, 'This book has been kept short and to the point. Its content was developed for those corporate and nonprofit professionals who consider themselves just that: professionals who do not like to waste time. They want to keep it simple and get on task.'
An invigorating read for all and an indispensable guide of business owners and managers, this is a groundbreaking book that incorporates scientific concepts in demonstrating the attainable success not only in business, but also in the manner in which we traverse our lives. Highly Recommended.
Editor's note:
This review has been published with the permission of Grady Harp. Like what you read? Subscribe to the
SFRB
's free daily email notice so you can be up-to-date on our latest articles. Scroll up this page to the sign-up field on your right.
______________________________________________
Two kings. Two princes. One queen. The true story of five aristocrats separated by time, culture, and circumstance -- all of them bound to the United States by accidents of history and left to hope for a tomorrow better than today. Prepare for a vision of the American Dream as few others have ever seen it.