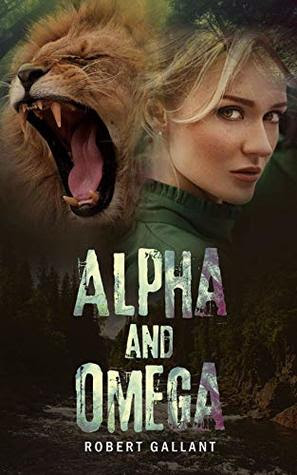 'Am I ever going to get out of your Twilight Zone?'
Michigan author Robert W Gallant enjoyed a career as a researcher and high level manager in the technology business, writing articles in scientific journals. He wrote three books on technology that became reference standards in industry and universities and one book on how to be a good manager and leader, before devoting his life to writing suspenseful thrillers that offer unique information about a particular geographic area, culture, and/or technology. His awards include the Martin Luther King Day Award for his contributions to the advancement of minorities and women in business, and helping the Governor of Texas establish a task force of environmental leaders, business leaders, and state agencies to advance environmental excellence and economic growth in the State of Texas.
Gallant's books to date include five episodes in the adventures of his main characters Travis Weld and Chesney Barrett. In this fifth book ALPHA AND OMEGA Gallant combines mystery, suspense and international intrigue in a manner to which we've grown to enjoy being immersed. He opens this novel with a moment with Chesney that brings her fully to life – again: 'Chesney Barrett Splashed to the surface, gasped in a fresh breath of air, rotated onto her back, and kicked toward the shore; holding the plastic bags of water and mud in her hands. Her face smiled at the uniqueness of these Smoky Mountain streams. Totally different from the murky warm bayous in her Louisiana swamps. These are cold, even in summer, and vary from rock-strewn frothing streams difficult to paddle up; to ribbons of perfect sun-sparkling lightly foaming deeper sections.'
From the we meet the couple as they delve into adventure – 'Beautiful environmental graduate student Chesney Barrett previously helped clandestine government agent Travis Weld locate and destroy a drug operation in the Louisiana swamps. Her ability to decipher clues that lead to complex criminal plots, and maneuver her way through dangerous confrontations led Weld to use her again to help track down the owner of a Russian suitcase-sized nuclear bomb and again to locate the scientist offering to sell a deadly new virus. Chesney is now utilizing her swimming expertise to help the forestry service gather environmental samples from the rivers in the Smoky Mountain National Park. When she finds a dead man obviously killed by a large animal, she hustles downstream to retrieve her boat so she can take the body into the Forestry Service Center. But when she returns, the body is gone. The tracks indicate animals that are not normally in these forests have taken the body and someone is with the animals. None of this makes sense. Who is the dead man? Who is the person who somehow controls the animals? What are they doing in this forest? Trying to answer these questions plunges Chesney into a deadly confrontation that rapidly escalates into a battle for who will control a unique new weapon. This time, it is Chesney who will ask Travis Weld for help.'
As always the story grows more suspenseful with every page. This is a very strong book.
Editor's note:
This review has been published with the permission of Grady Harp. Like what you read? Subscribe to the
SFRB
's free daily email notice so you can be up-to-date on our latest articles. Scroll up this page to the sign-up field on your right.