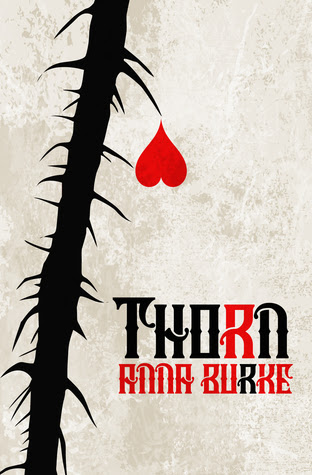 A fascinating and entertaining reflection on Beauty and the Beast
Massachusetts author Anna Burke earned her degrees in English Literature and Studio Art from Smith College and now is working toward her MFA in Creative Writing at Emerson College. Her debut novel was the successful COMPASS ROSE, and now THORN continues to reinforce her stature as an important new author.
Not only is Anna Burke in possession of a fine gift for writing in general, but also add to that her sensitivity to writing fantasy fiction in which the main characters are women. Anna knows how to write LGBT stories in such a style that the gender factor is purely additive and not the sole reason for the story. Yes, this is a lesbian-centric novel, a factor that enhances the action even more.
The synopsis outlines the plot well: 'On a cold day deep in the heart of winter, Rowan's father returns from an ill-fated hunting trip bearing a single, white rose. The Huntress, a figure out of legend, follows the rose. Tall, cruel, and achingly beautiful, she brings Rowan back with her to a mountain fastness populated solely by the creatures of the hunt. Rowan, who once scorned the villagers for their superstitions, now finds herself at the heart of a curse with roots as deep as the mountains, ruled by an old magic that is as insidious as the touch of the winter rose. Torn between her family loyalties, her guilty relief at escaping her betrothal to the charming but arrogant Avery Lockland, and her complicated feelings for the Huntress, Rowan must find a way to break the curse before it destroys everything she loves. There is only one problem—if she can find a way to lift the curse, she will have to return to the life she left behind. And the only thing more unbearable than endless winter is facing a lifetime of springs without the Huntress.'
Very fine writing - a unique style of presentation and character development, the future of Anna Burke appears solidly assured. Recommended.
Editor's note: This review has been published with the permission of Grady Harp. Like what you read? Subscribe to the SFRB's free daily email notice so you can be up-to-date on our latest articles. Scroll up this page to the sign-up field on your right.