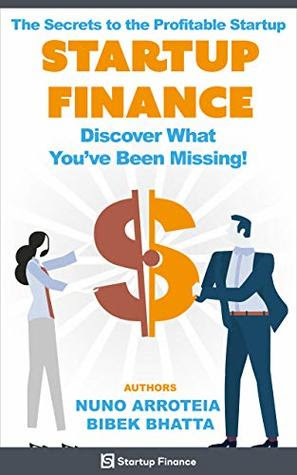 'Profitability is the primary goal of all businesses.'
UK co-authors have impressive credentials. Nuno Arroteia earned a PhD in Management and has extensive industry experience in managerial roles at multinational companies. A serial Angel investor with a portfolio across a diverse range of sectors (ICT, creative industries, life sciences, industrial production), Nuno has held teaching positions in management accounting and international business. His research - international business, international entrepreneurship and entrepreneurial finance. Bibek Bhatta earned a MBA in Banking & Finance and a PhD in Finance, specializing in international investments. His focus is on credit analysis and credit risk management and he teaches university students in the areas of accounting, finance, and banking. Of interest, Bibek has a special interest in math and writing music!
This book is an 'everyman's book' – written in language that takes away the fear of heavy academic rhetoric and instead offers accessible advice on how to be successful in starting a profitable project that applies to all of us. As the authors sates in the Introduction, 'This book is intended to be a quick and useful guide to analyze the profitability of any business venture. It established a methodology centered on the break-even analysis to examine a business activity Moreover, it also covers introductory aspects which are related to the break-even analysis such as pricing, budgeting and investment appraisal. Profitability is not always a result of revenues. It is of course significant to generate sales, but businesses should also be analyzed on how the balance between revenues and costs impact on the profits.'
The book is easy to read and grasp the elements of how to assess whether the business is profitable or not, how to manage costs to become profitable faster, how to become more profitable, how much to charge customers, how many units of product/service need to be sold to break even, whether or not to invest in a given business project, how to identify the upfront investment needed, and how to prepare budgets for business.
The book is divided into five parts – Pathways to a profitable business, Understanding cost, revenues and margins, Testing the business feasibility, How to build a budget, and Investment decisions. In these easy to understand chapters the authors share their experience and knowledge in a manner that is immediately accessible. Follow their concepts and expect success.
Editor's note: This review has been published with the permission of Grady Harp. Like what you read? Subscribe to the SFRB's free daily email notice so you can be up-to-date on our latest articles. Scroll up this page to the sign-up field on your right.