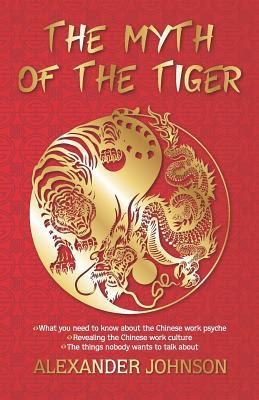 'The web of Yin and Yang, Dragon and Tiger – forces shaping modern Chinese psyche'
South African author Alexander Johnson earned a degree in Engineering in South Africa, where he has lived for the last 25 years, working as co-owner of a consulting company, advising clients on project set-up, implementation and management. Working for a Chinese organization in Africa he noted the cultural differences between East and West: the result is this lucid book describing those differences and how they affect the work ethic.
As the outline of the book states, 'The book is skillfully built around the author's personal experiences in working for a Chinese company. Each compassionately retold experience includes an explanation to better to help Western readers understand the Chinese psyche and the seemingly strange behavior of a nation that is taking the world by storm. As the Chinese nation spreads rapidly across the world, it is in every business person's interests to learn more about the ancient cultures behind Chinese behavior and work ethic.'
In his Introduction Alexander states, 'Walking around any African capital city – especially in the last decades or so – one might be overwhelmed by the number of Chinese people to be encountered…In short, the Chinese are everywhere. China malls, exclusively selling Chinese manufactures items, can be found in every suburb and larger cities now boast a Chinatown…They are arriving in their thousands, offering services in industries as varied as restaurants and science…The faster we understand the Tiger, which is China, the easier it will be to work with Chinese companies and Chinese people, ultimately benefiting all and making the work experience overwhelmingly constructive.
In a most positive manner Alexander discusses the idiosyncrasies of the Chinese workers, Chinese culture, the impact of Confucian harmony, Communism in the workplace, conflict management, anger management, how to interact in business that balance the two cultures of East and West, Chinese business culture/etiquette/behavior in the work place, social behavior in the workplace, eating culture, Feng Shui, the Luni-Solar calendar, and Chinese cultural and traditional revelations.
In all, there is a wealth of information about the unique aspects of China and the Chinese people that not only illuminates how we appreciate the Chinese but also provides invaluable lessons for those who plan to visit China, move to China, or become involved in a Chinese business. Informative and practical and enlightening.
Editor's note: This review has been published with the permission of Grady Harp. Like what you read? Subscribe to the SFRB's free daily email notice so you can be up-to-date on our latest articles. Scroll up this page to the sign-up field on your right.