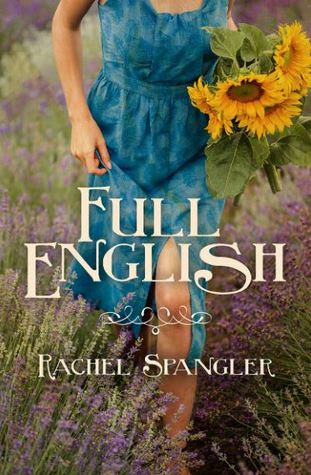 ''Have you ever had four dates with the same woman in your life?'
New York author Rachel Spangler is the Director of Social Media for Bywater Books and her gifts in that category as demonstrated by the PR materials available with this book vie for her solid stature as a novelist. With eighteen successful books to her credit, having won two Golden Crown Literary Awards, a Goldie, and on and on, Rachel is on top. She also pens the blog 'Wonder Boi Writes'. As her bio states, 'Rachel and her wife, Susan, are raising their young son in western New York, where during the winter they make the most of the lake effect snow on local ski slopes. In the summer, they love to travel and watch their beloved St. Louis Cardinals. Regardless of the season, she always makes time for a good romance, whether she's reading it, writing it, or living it.'
According to Rachel 'FULL ENGLISH is a sweet and flirty story with romance, good cheer, and a heartwarming happy ever after. This is a very traditional and sweet romance. It's about healing hearts, English gardens, warm scone, and long walks along the coast. And finding that the needle in the haystack of your life turns out to be the woman of your dreams.'
The synopsis of the plot follows: 'After a publicly humiliating divorce, best-selling author Emma Volant runs away to hide in the seaside English village of Amberwick, where she doesn't know another living soul. She wants nothing more than to surrender to her broken heart in private. However, when the locals discover their newest resident is world famous, they gather at the local pub and hatch a plan to draw Emma out of her self-imposed isolation, hoping her celebrity status will elevate the village's reputation to something more than a holiday hotspot. It doesn't take long for them to try to rope their favorite bartender, Brogan, into the act. Born and raised in Amberwick, Brogan McKay has built a comfortable life by never overreaching. Part-time jobs and short-term flings have always been good enough for her, but when she meets her beautiful and wounded new neighbor, Brogan realizes Emma has the potential to wreck the carefully controlled expectations she uses to protect her heart. Despite their obvious attraction and growing friendship, both Emma and Brogan are in firm agreement that neither of them is in a position to look for love, but how long can they fight their fears and desires as the events and people around them all conspire to create a full English love story'
Rachel's writing style is so natural it makes the reader feel the sense of eavesdropping – a polished skill for authors. This is a solid, entertaining, lusty and well-scribed important novel.
Editor's note:
This review has been published with the permission of Grady Harp. Like what you read? Subscribe to the
SFRB
's free daily email notice so you can be up-to-date on our latest articles. Scroll up this page to the sign-up field on your right.ht.