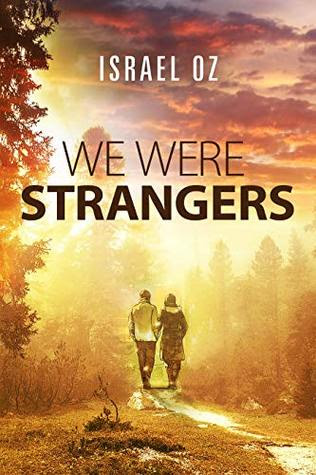 Love conquers all obstacles
Israeli author Israel Oz served as Finance Ministry Chief-of-Staff during Prime Minister Yitzhak Rabin's government, coordinating the economic peace talks with the Palestinians in Paris for the implementation of the Oslo Accords among other achievements. His life has provided observation of the characteristics of segregated communities – the stimulus for his two novels. He lives in Tel Aviv and has managed, chaired, and directed various industrial corporations.
The author's note leads us into the novel he has written with such eloquence – 'When we stray from democracy's path, literature's role is to expose what occurs behind the walls of hypocrisy. In this book, I wanted to expose a reality, hidden behind the misleading exterior of small, remote communities and enable the reader to see behind the well-kept homes adorned with gardens and other facades. The truth that exists there illuminates the deep roots of arrogance, racism and closed-minded scrutiny that violate even the liberty to love.'
Although this radiant novel is focused on the disparate climes of Judaism and Christianity, the communities of Arabs and Jews, the story is so universal that it applies to all people whose communities are at odds with each other. The insight into racial differences in the bonding between two people is a direct parallel to the situation and conflicts of the main characters of WE WERE STRANGERS.
Israel offers a fine synopsis of his plot – 'The love of two strangers against the world. He was busy supporting his wife on her final journey when their eyes met. She too was there with her husband. A while later, when both are in Italy, they accidently meet again and their fleeting glance develops into a romance. They learn they have a lot in common, not only the loss of a partner to cancer and the pain of being left alone. Even though they belong to different religions - Yossi is Jewish and Jihan is Arab-Christian, their romance turns into a loving partnership. The hope that their families and community will accept them as a couple and focus on the love between them, is painfully tested, leaving their relationship fragile. They have to face angry family members and hate filled community members, some of whom vehemently oppose their wish to be together. Now, she has to make a choice between her son and her happiness and he is forced to make a cruel choice between remaining in his community and putting an end to their personal happiness, or staying together and be ostracized, losing everything.'
Yossi and Jihan represent all people of contrasting life styles and beliefs and that is one reason why this splendid story is so significant, so universal, and so tender. Highly recommended.
Editor's note: This review has been published with the permission of Grady Harp. Like what you read? Subscribe to the SFRB's free daily email notice so you can be up-to-date on our latest articles. Scroll up this page to the sign-up field on your right.