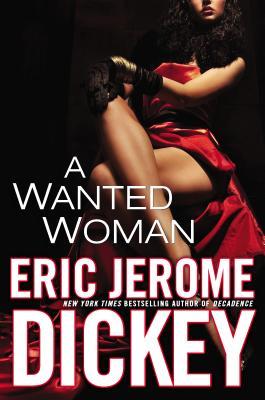 Have you ever walked in on a movie during the middle of the action scene? You probably were puzzled, didn't have a clue as to what was going on but you were trying your best to catch on to what was happening? Well this was the feeling I got when I started reading A Wanted Woman.
The main heroine who is faceless and nameless, is stationed in Trinidad. She is there to complete a mission that is suppose to be simple, but finds herself on the run and in hiding after she killed her assigned target plus several other people whose family and associates are now wanting revenge. In a strange land, no money and trying to stay under the radar, MX-401 is on a mission now to survive and get away from the members of the Laventille Killers (LK), who are seeking revenge.
Taking time to call a past lover, and reflect on her also assassin father, Old Man Reaper and coming to know new family members, the author has a lot going on in this action filled 400 plus page novel. Believe me, I am an avid reader and love to escape within the confides of a novel, but with this Dickey novel I am sure I missed a lot because I couldn't put myself into this story. This is a novel that requires patience, time and also you will have to pay attention so that you will not get lost and confused. The characters have odd names. I didn't get a feel for any of the characters. They just weren't believable or developed enough. For a novel of this size I feel like I should know the characters in-depth and still have a connection after spending so much time with them. There is a lot of insignificant small talk in the dialogue that took away from the thrills and action of the book.
True to his pattern in writing style, Dickey did do his research and history on the islands of Trinidad. His detail and description of the geographical location is full of depth and colour. Another one of Dickey's talents is to write such a long loquacious novel. Dickey has a creative talent and his own personal flare of word play and writing style to a rhythm that his work flows to. Reading his novel will stimulate your mind from a world of action, to sensual love scenes. In this novel you will find graphic and explosive gun fire confrontations, cursing, violence and even a rape scene.
I have read the majority of Dickey's books prior novels; and love his earlier works that didn't require so much time and thought to unravel. If you are a fan of his most recent work you may enjoy this one as well. If you have never read Dickey's work and you are into super novels and you can keep focus on the centered plot even when the author gives a lot more, this will be a novel you would like to give a try.
Editor's note:
This article was originally published at Long and Short Reviews. It has been republished with permission. Like what you read? Subscribe to the
SFRB's free daily email notice so you can be up-to-date on our latest articles. Scroll up this page to the sign-up field on your right.