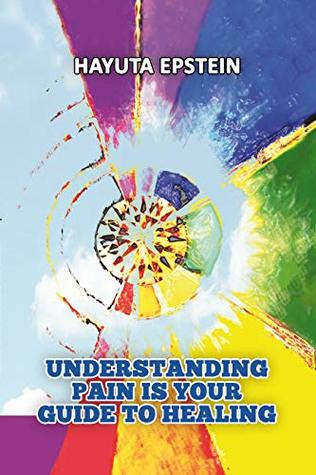 'I keep observing my life and the life around me to learn something new, every day.'
Israeli author Hayuta Epstein is a naturopath, spiritual healer, communicator and spiritual trainer. She has published seven books about spiritual training and the balance between body, spirit and soul. She has also developed a unique portable spirit booster in her cards that foster positive thinking a mode of therapy she calls "My Internal Empowerment cards" - strengthening words to help regain your energy and self- confidence.
In this fascinating and channeled book Hayuta relates her own discovery of the importance of pain as a messenger and guide to facilitate deep healing. She introduces her approach to her chosen subject as follows – 'Knowledge, which is the result of changed thought patterns and raised frequencies in the body, allows for treatment to take place. Insights enable changes in life processes, whose role is to supply the remedy before the blow strikes. Therefore, it is vital to understand the spiritual origin of pain and why it shows up in our lives. We get signs from the Universe all the time. If we wish to connect with the Energy of Light and be able to take care of ourselves, we should understand them. That will establish a connection with our Spiritual Decree, which eventually helps us find our way with ease. The process is carried out through New Age Energy and an understanding of the four elements, Fire, Water, Air, and Ground, as well as their bearing on the course of our lives. In addition, understanding the processes that Soul-Mind-Body goes through is important. The spiritual approach brings with it a fresh burst of recuperation and healing. It directs you inward in order for you to know yourself. Its role is to connect you to new methods, to a change in your thought patterns, and to a change in your path so you look into the future with hope. Hope has deep meaning in healing processes. It restores your stamina and will to live, connecting to an Energy you did not know you possessed. It creates faith and an inner motivation that says, "I can and I will succeed."
Hayuta presents her coaching in seven sections – touching on the Kabalistic Tree of Life, Chakras, the Elements, the various parts of the body (head, skeletal system, neck, muscles, hands, legs, parts of the face), emotional expression (pain from the throat, heart, solar plexus, lungs), and internal diseases – explaining etiology, diagnosis, activation, and the connection between emotions and successful coping and healing pain.
In summary she states, 'As a therapist of many years, I meet people along my way who carry within them various layers of difficulties and pain. With most of them, pain has been implemented and began as a result of faulty thinking, controlling life, or the need to hold on. I believe wholeheartedly that through the insights written in this book, you can bring about change, provided that you learn to connect with yourself, trust your Guides, and listen to what they have to say. This process will allow you to feel how pain decreases by itself, sometimes immediately, and even disappearing altogether.'
A refreshingly new approach to the concept of pain as a guide to healing, Hayuta stands in the foreground of significant teachers of healing.
Editor's note: This review has been published with the permission of Grady Harp. Like what you read? Subscribe to the SFRB's free daily email notice so you can be up-to-date on our latest articles. Scroll up this page to the sign-up field on your right.