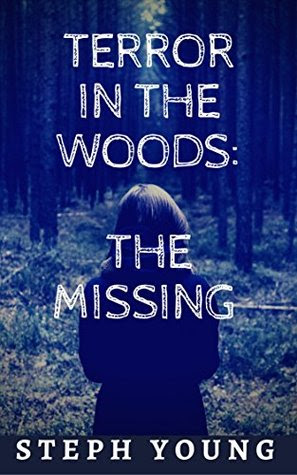 'The murdered woman had been newly assigned to the late shift…'
Author Steph Young is an independent researcher whose passion is researching all Supernatural, Paranormal, Esoteric and enigmatic Mysteries. She covers True Stories of the strange, mysterious, and frightening, and the monstrous creatures who feature in them. Steph hosts a Podcast - "Masquerade podcast with steph young" discussing Creepy Mysteries of the Unexplained. In addition she has written and co-authored over 25 books on the subject.
In Steph's Introductory comments she states – 'How can people just disappear in the Woods? How do others turn up dead in the woods, with no explanation? The following true stories, set in the Woods or the most remote wilderness, encompass a baffling and puzzling combination of strange disappearances and inexplicable deaths, and the possible causes behind them. One thing is certain, is that things are never quite the way they seem…'
And with that brief statement Steph opens with eleven stories - Strange coincidence s among the missing, Two boys, Two missing shoes, The missing and the "Starlight Tours", The missing and the found feet, Monsters, machines and the missing, The Brujas, Death and the skin walkers, More go missing, Creepy encounters in the woods, Half-man half-beast, and More go missing..' Or as she summarizes, 'Creepy true tales of strange disappearances in the woods, unexplained vanishings & mysterious Deaths. Creepy Mysteries of the Unexplained. Unexplained Disappearances & Missing people; True Stories...Things can get strange when you're alone in the woods.... and something in the woods is taking People; something unknown that we cannot define; something that others have had the misfortune to encounter. People snatched soundlessly, never to be seen again. Or returned; dead. A strange and highly unusual predator. Highly intelligent. Very successful. And able to overpower someone in an instant.... This is a puzzle. An often deadly one. People are disappearing in the Woods. Screams heard in the distance; or, just ominous silence... The primal fear of something dangerous lurking, coming closer…..For some people, this can turn into a deadly reality. For those left behind, there is only confusion, fear, panic…..The Woods will never be the same again....'
What follows are tales that defy credibility and they are all true. Steph reports with the skill of a journalist and maintains our interest throughout by offering the lead-in circumstances of the missing person, details of the last time the person was seen and the subsequent search. Fine stories, these, harrowingly true – the stuff of nightmares!
Editor's note: This review has been published with the permission of Grady Harp. Like what you read? Subscribe to the SFRB's free daily email notice so you can be up-to-date on our latest articles. Scroll up this page to the sign-up field on your right.