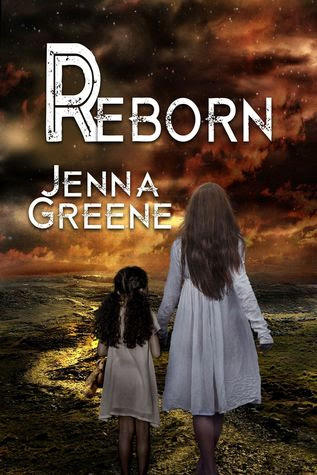 'We are such stuff as dreams are made on; and our little life Is rounded with a sleep.' Shakespeare
Canadian author Jenna Greene teaches middle school in Alberta, Canada and so it is rather natural that her books to date are for young adults – especially in the age group that Jenna teaches.
For readers new to both the author and have not enjoyed her Imagine Series it will come as a fine surprise that here is an author who knows how to weave spells the old-fashioned way and yet make her topics both contemporary and fantasy projected. And to add to the sensitivity of this new book Jenna offers 'This book is from my heart. Half of it was written before my mom passed away from cancer. The story was completed several months after she passed away.'
The contagious manner in which Jenna relates this strange fantasy is grounded in reality – a factor that makes the 'other world' and incredible creatures held in place She summarizes this interesting concept and plot as follows: 'The marks on Lexil's skin state she is a Reborn - someone who has lived before. As such, she must toil in service to those who have only one chance at life. Sold at auction, she is fearful but accepting of her new life. Everything changes when she must save a young child from a fate worse than death. With the help of a new ally named Finn, she flees to the Wastelands. There she struggles to survive while discovering more about herself, the world, and what it truly means to be Reborn'
The writing is solid and definitely directed toward the younger set, but that is yet another reason why the book works well. If authors can conjure books that attract youngsters to read, then we must bow to them in thanks. Reading Jenna Greene results in that old urge to sit on a park bench and just gaze and chat about all the possible variations of 'world' there are/can be.
Editor's note: This review has been published with the permission of Grady Harp. Like what you read? Subscribe to the SFRB's free daily email notice so you can be up-to-date on our latest articles. Scroll up this page to the sign-up field on your right.