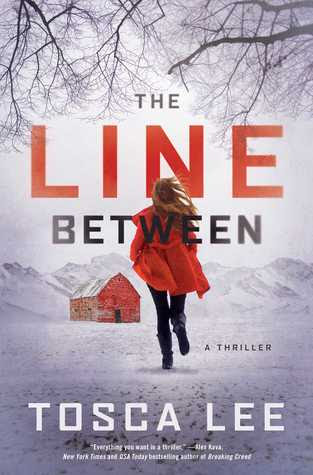 Survival and love in a world on the brink of madness
From Internet sources we discover impressive biographical information about brilliant novelist Tosca Lee, a bestselling American author of historical novels and supernatural thrillers. She is best known for her exploration of maligned characters, prodigious research and vivid imagery. Lee was born in Roanoke, Virginia, United States to a Korean father and Caucasian American mother. Her father, Professor Emeritus Sang Moon Lee, who had early aspirations of an opera career, named Tosca for his favorite Puccini opera. As a young classically trained ballerina and pianist Lee pursued an early career in dance until injuries derailed hopes of a successful career. Lee received her BA in English from Smith College and studied international economics at Oxford University. As a young classically trained ballerina and pianist Lee pursued an early career in dance until injuries derailed hopes of a successful career.
Tosca Lee's stereopticon approach to creating a story allows her to embrace factors of contemporary realism/threat warnings and blend these forms of terror with fictional characters whose validity to the story enhances the degree of suspense. Lee's magical way with ideas and words is evident in the intense opening to this mesmerizing novel. Too establish credibility she defines 'prion' - An infectious agent that causes proteins to misfold, causing progressive deterioration of the brain and nervous system in mammals, including humans. It is always fatal. This dystopian thriller explores the release of diseases from the melting permafrost, the effects of big agriculture, and the fallout of an attack on the U.S. power grid. But to allow the reader a deep breath before the plot unfolds Lee places us in Alaska on a pig farm – 'He wandered deeper, hacking at the fallen trees with the shoulder blade until he finally found Jilly—and Romeo and Petunia and Walter—nestled in the pine needles with a fresh litter of blondhaired piglets. Ten in all. Well above the European average and two more than her last litter. He patted Walter when he pushed his snout into the farmer's hand and let him have the shoulder blade, already doing the math in his head. It was going to be a good year. Two days later, the farmer found Petunia milling around the yard with a bloody stump for a tail. She ran when he tried to inspect the wound, and only Romeo came when called. The farmer's first thought was that someone—or something—had terrorized the animals. A wolf, maybe, or even a bear. After retrieving his shotgun from inside the house, he struck out for the wood. He found Walter sprawled near the base of a leaning tree, snout bloody, corpse bloated. Just beyond him lay his prized sow Jilly, belly torn open, her piglets savaged around her.' Reality opens the window for the bizarre thriller.
Plot outline – 'A frighteningly believable thriller in which an extinct disease re-emerges from the melting Alaskan permafrost to cause madness in its victims. For recent apocalyptic cult escapee Wynter Roth, it's the end she'd always been told was coming. When Wynter Roth is turned out of New Earth, a self-contained doomsday cult on the American prairie, she emerges into a world poised on the brink of madness as a mysterious outbreak of rapid early onset dementia spreads across the nation. As Wynter struggles to start over in a world she's been taught to regard as evil, she finds herself face-to-face with the apocalypse she's feared all her life — until the night her sister shows up at her doorstep with a set of medical samples and Wynter learns there's something far more sinister at play. Now, as the power grid fails and the nation descends into chaos, Wynter must find a way to get the samples to a lab in Colorado. Uncertain who to trust, she takes up with former military man Chase Miller, who has his own reasons for wanting to get close to the samples in her possession, and to Wynter herself.'
Keep the lights on, as this novel is so magnetic it is likely to keep you awake and reading all night. Another major achievement by Tosca Lee whose stature in the literary world continues to astound us.
Editor's note: This review has been published with the permission of Grady Harp. Like what you read? Subscribe to the SFRB's free daily email notice so you can be up-to-date on our latest articles. Scroll up this page to the sign-up field on your right.