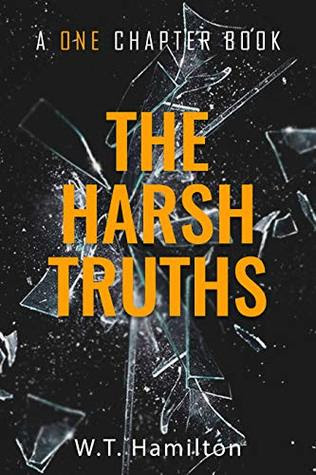 'I knew they said the entrepreneur life was hard but it seems to be a real struggle'
There is much to be learned in WT's bio that deserves stating to appreciate his little One Chapter Books: 'W.T. Hamilton is a mentor, author, coach who is also an expert in the law of attraction. He teaches the law of attraction from the non-spiritual side showing people how to apply it to business and how to create success in their lives. He has written many motivational and inspirational books with his Mom making them the Unlikely Duo. Now he is expanding his message to utilize his many years of experience in the business world. He is an entrepreneur who has run his own successful management and sales consulting business and continues to work in that field. He has also expanded into coaching and mentoring other entrepreneurs. At any given time you'll find him on stage sharing personal stories that will motivate and inspire the audience to see life in all the infinite possibilities as he lives his truths. He had a dream of speaking on stage but in the early days he had a lack of skills to do it until he joined Forest City Toastmasters in London, Ontario Canada where he crafted the skill of entertaining using motivational messages. Born in Leister England to an English Mother & a Jamaican Father then moving to Canada at the age of four, he has a diverse background that has enabled him to really connect with all types of people. Growing up with a multicultural background allowed him to follow his own rules. He wasn't defined by any one culture so he was able to enjoy many cultures including ones outside of his background. He became a writer by chance, when learning about the law of attraction he was turned off by all the spirituality attached to it and struggled to connect with it at first. He decided to learn it on his own and started writing about his experience with it as he learned what worked for him and what didn't.'
W.T. enjoys rasty language and its use actually punctuates this book on luck and entrepreneurship. An as with his other One Chapter books he uses an encounter with a person to punctuate his ideas: 'The author arrived at the greasy spoons a few minutes early. He was intent and eager to visit with hi sold friend Peter. They agreed to meet at 8 AM for breakfast at the diner just off the main road where mainly locals stopped to grab their morning Joe or half a bite to eat. It was filled with the usual suspects. The retired group of friends who met every Tuesday and Thursday to discuss the latest obituaries, politics and the reason why things are so much worse than when the were young and in-charge of the great future'.
The little synopsis fills in the blanks – 'As the struggles of being a new entrepreneur were quickly mounting, gifting him with the feeling of having bit off a lot more than he could chew, Peter reached out to his old friend in the hopes of gaining some much needed insight and mental stimulation. But he had no idea what was about to transpire or the grand discoveries he would receive. For this would prove to be no ordinary business meeting but an extraordinary journey into the depths of The Harsh Truths about the success code and how Peter could win in this tricky battle of wits & knowledge.
Hilarious and rasty, yes, but with some very solid advice about the business world. Just keep writing these, WT.
Editor's note: This review has been published with the permission of Grady Harp. Like what you read? Subscribe to the SFRB's free daily email notice so you can be up-to-date on our latest articles. Scroll up this page to the sign-up field on your right.