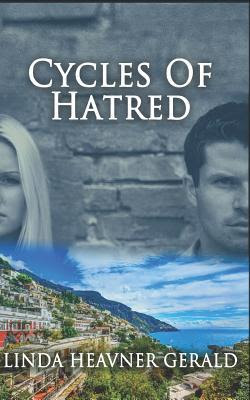 'The sad thing is misogynists don't realize they have a problem. Most believe they love women'
Florida author Linda Heavner Gerald has retired from her medical background and is living and writing along the Gulf of Mexico. She has already established a solid reputation as a writer of twelve mystery thrillers, winning awards both in this country and abroad, having been awarded the Florida Authors and Publishers Association award for Fiction. Linda's keen eye for evil in her books is matched by her conviction that 'regardless of our actions, God is always ready to welcome us back with forgiveness.' Rather than simply titillate her readers with superbly terrifying stories and psychological drama she offers a bit of a rainbow at the end - a sense of hope or encouragement for the characters of her books. ' Her goal is to demonstrate that God loves all of us. No one is beyond his redemptive grace.' Her numerous books have embraced PTSD, bullying, the effects of war on families, and now she approaches sibling rivalry and misogyny.
In this era of #MeToo where women's rights are finally being addressed Linda's book could not be more timely. Linda's ability to paint a setting for a novel grows with each of her books. She opens her book with a Prologue that is a prayer from Laura as she visualizes the horrors of a rape sequence – very disturbing but words that capture our imagination well.
But on to the story as per the synopsis – 'What is wrong with some men? They believe they love women while they say inappropriate things. Maybe in their mind, there are thoughts of violence or depravity. These individuals are misogynists. Misogyny is the hatred of, contempt for, or prejudice against women or girls. Misogyny is manifest in numerous ways, including social exclusion, sex discrimination, hostility, androcentrism, patriarchy, ... Wikipedia. Laura's twin brother was one. The family knew for years that he harbored mean feelings toward his sister. Lars' father had talks with him as he begged that he change his ways, but the boy couldn't do it. Eventually, he was sent away to Phillips Academy. Keeping the twins apart helped but when they were together, the same behavior surfaced. What was the answer? Laura loved Lars deeply even though he treated her with disrespect. Eventually, his actions demonstrated the most depraved and extreme misogyny on record. How could a twin brother hate his sister this much?'
Once again Linda Heavner Gerard has accomplished a novel with a strong message for all ages so eloquently written that it becomes obvious that we are in the presence of a very fine author indeed.
Editor's note: This review has been published with the permission of Grady Harp. Like what you read? Subscribe to the SFRB's free daily email notice so you can be up-to-date on our latest articles. Scroll up this page to the sign-up field on your right.