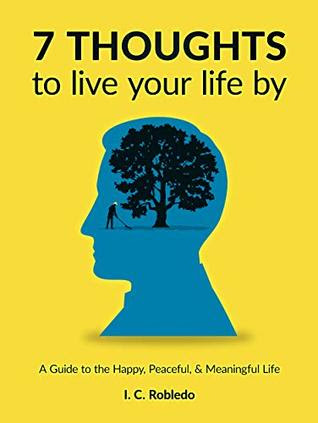 'Keep in mind that the apps that we use are typically designed to be addictive'
Author I. C. (Issac) Robledo earned his B.A. from Purdue University in psychology, and his M.S. from the University of Oklahoma in industrial-organizational psychology. His many self-help books published in both Spanish and English books are meant to help build intellectual, creative, and mindful abilities. Issac writes based on both personal experience and scientific research. In addition to his books he has contributed articles to Creativity Research Journal, Journal of Organizational Behavior, and "The Handbook of Organizational Creativity" among others.
One of the many reasons Issac's books magnetize readers is his willingness to share his own journey through hard times to the pleasure of live he enjoys now. ''In the lowest period of my life I was so depressed that I could not get out of bed. Nothing seemed to matter. In search for an answer and for a way to make progress in my life I began meditating, and in one of those meditative sessions, I had 7 Thoughts that came to me in a flash. Ever since I had those Thoughts my life has never been the same.'
In the Introduction he sets the tone of the book – 'You may have heard that in warfare, or in strategy games, that there are tactics and there are strategies. Tactics are generally seen as concrete actions you can take to solve a specific problem. Self-development books generally focus on this. A focus on tactics can be helpful because often, you have a specific problem, and you need it solved. For example, if you want help with making new friends, then you may find a book that deals with this specific issue. In contrast, strategies are built around not solving one particular problem, but in planning and putting yourself in the best position to deal with any problems that may arise. Although this book does include tactics and concrete tips, it includes them in a way that is ultimately strategic, and that will help you put yourself in the best position to deal with the primary obstacles of your life. 7 Thoughts to Live Your Life By may not show you how to solve your immediate problem, but it will be your toolkit for understanding how to make the best use of your mind, and to use it to its full powers to solve your everyday problems. This approach should ultimately be more effective. A further goal of this book will be to help you attain clarity and focus of the mind. We live in a world overloaded with information – which can be found via the internet, books, news, television, radio, gurus, and so forth. With so much information available, and so much new information being made available daily, it can be difficult to create a calm and focused mind. Our minds tend to go in all directions and accomplish little in the end. The fundamental idea of 7 Thoughts to Live Your Life By is that if we could calm the mind and focus on what truly mattered, then we would be much happier, more at peace, and ultimately able to live a life full of meaning.'
To learn and utilize Isaac's thoughts requires spending time with his book. The 7 thoughts he presents are 1. Focus on what you can control, not on what you cannot control, 2. Focus on the positive, not the negative, 3. Focus on what you can do, not on what you cannot do, 4. Focus on what you have, not on what you do not have, 5. Focus on the present, not on the past and future, 6. Focus on what you need, not on what you want, 7. Focus on what you can give, not on what you can take. And in the manner in which he explores each of these seven thoughts distills the importance of each seemingly simple idea. This is a superb adjunct to healthy living.
Editor's note: This review has been published with the permission of Grady Harp. Like what you read? Subscribe to the SFRB's free daily email notice so you can be up-to-date on our latest articles. Scroll up this page to the sign-up field on your right.