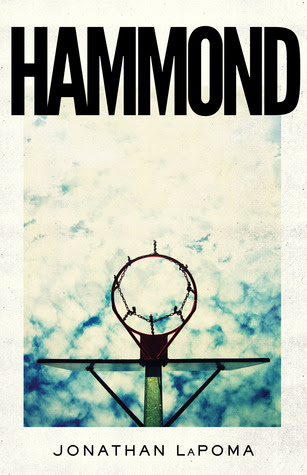 The beginnings of a coming of age series
California author Jonathan LaPoma not only writes novels (five to date) but also screenplays, poetry and songs! He earned his BA in history and a secondary education credential from the State University of New York at Geneseo, gathered ideas or seeds for future novels from his travels both the US and Mexico, began writing and winning awards for his works, and now teaches secondary school in San Diego. The handsome young artist explores themes of alienation and misery as human constructions that can be overcome through self-understanding and the acceptance of suffering. His novel UNDERSTANDING THE ALACRÁN (in ways, a prequel to his DEVELOPING MINDS) won the silver medal in the 2017 Florida Authors and Publishers Association President's Awards (Contemporary/Literary category). Then came THE SUMMER OF CRUD, which in essence was the prequel to Jonathan's afore mentioned novels, and now he offers HAMMOND which he describes as the first novel in the above series.
Jonathan's lyrical writing is evident as he opens with a basketball game - 'Keep shoveling. Clear the court of snow. You'll feel better after taking some jump shots—at least, that's always helped before. When I cleared up to the foul line, I took another sip from my flask, then got back to work. But I slipped on a patch of ice and landed on my back under the rim. God, that rim had once been so red, I could see it in a blizzard. So red, I could hit threes all night. But now it was so gray, fading into the sky above it, I could hardly distinguish it from the clouds. No one was around. Even in winter, you used to be able to catch a game, usually just runnin' twos or threes, but now it was just me—just me and all the gray. Everyone else had been stamped out. Buried under an avalanche. And the ones who weren't buried were moving on. One was heading to Amherst College soon. Another to Yale. My hands were icicles. Remember how they used to split open? How the blood would freeze on my palms? It'd been months since I'd practiced. I mean, really practiced. Take another sip. Close your eyes. Go to sleep. You'll be warm soon. It'll all be over soon . . .'
To borrow a bit from the book's plot synopsis, 'A group of troubled but charismatic boys in a tough Buffalo, NY neighborhood play basketball at a local park and dream of winning a state high school championship. Driven by raw talent and killer instinct, they dominate the court, but everywhere else, they feel like losers. HAMMOND is told through the eyes of James Lombardi, a precocious but mentally ill boy who believes winning a championship will ease his "Evil Thoughts" and save his family, long haunted by generations of substance abuse, uncontrollable rage, and suicide. A dark but humorous coming-of-age novel, HAMMOND offers a poetic and disturbing look inside the complex mind of an adolescent boy as he slowly learns that having the heart of a champion can sometimes be more burden than blessing.'
That is a fine summary, but what it does not allow is to feel the beauty of Jonathan's writing style and the infectious manner in which he pulls us into this mélange. Conversations are raw, turgid, and right on the money, and just when the reader feels this is all dark comedy, Jonathan waxes poetic – and the change is seamless. This is yet another brilliant book from a very promising new author. He is swiftly becoming one of America's important novelists.
Editor's note: This review has been published with the permission of Grady Harp. Like what you read? Subscribe to the SFRB's free daily email notice so you can be up-to-date on our latest articles. Scroll up this page to the sign-up field on your right.