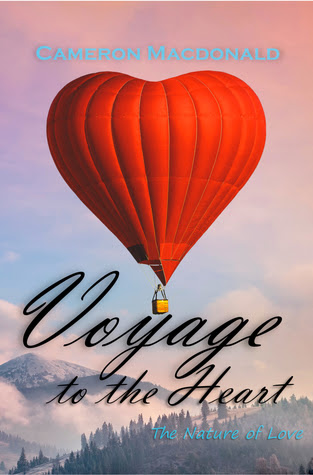 'Sibling love offers many benefits to lovers'
New Zealand author Cameron Macdonald was born in Liverpool, grew up in Cheshire where he met his soulmate with whom he studied, worked and travelled the world before they both settled in New Zealand with their daughter. Cameron provides systems consultation to NZ government agencies and big business – and writes prolifically – about his obsession: love.
Cameron writes poetically and references great minds of today and the past in his examination of the many aspects of love – the very definition, rational love, objective and ideals of love, Romanticism, being in love and staying in love, intimacy. Self love, family love, friend love, social love, love of things, love of perfection, et cetera, and he ends his treasureable book juxtaposing love in Faith as manifested in Eros, Philia, Agapē and Nomos, as well as discussing films and music and the great books of literature that expand his views.
Prior to his sharing this compendium of thought and communication Cameron shares the following Preface – 'When I was four, Mum rang Dad and said "I'm leaving." She dropped the receiver into its cradle, stepped out the front door and left for good. Over the years I wondered if she went because of me, if she ever loved me and if she still loved me. I have my own daughter now whom I love dearly. Amber is worth more than all the riches of the world. She is unique. Perfect. And she knows I will be there for her wherever and whenever she needs me. When most parents tell their children they love them, that is exactly what they mean, without a second thought. But for me now I understand the essence of love, it all conveys so much more. Writing this book has been a difficult but necessary journey, a voyage of discovery that started quite unexpectedly in a quiet, dusty bookshop on Manners Street many years ago. There I came across The Four Loves by C. S. Lewis. At first, The Lion, the Witch and the Wardrobe leapt to mind. As a Briton, this, Enid Blyton's Famous Five and The Beano were a part of one's upbringing. The book's four rough white hearts within black-bordered boxes on its pink dust jacket told nothing more of its contents than its title. Worse still, its back cover carried nothing but publisher advertising. In fact, after picking up the skinny thing, it was clear its 140 pages were far too few for a fortnight in Fiji. Nevertheless, I read inside the dust jacket. "With his characteristic insight, humour, and acute judgment, Lewis categorizes and describes all the natural loves."[1] That grabbed me! Does Lewis know what love is? I stood wondering, in a trance. I took the book to Fiji. Closing it, I placed it on the table next to me as I gazed across the still swimming pool. My wife, Denise, was chatting with her parents at the deserted pool bar. Fijian afternoons are so damn slow! I picked the slim book up again and read the inside jacket: "Lewis categorizes and describes all the natural loves." What was promised and what I read were not the same. Lewis' answer to love is deeply Christian. When he looks at love, he finds four types: Affection, Friendship, Eros and Charity. I cannot see how they apply to an abandoned child or the love of all wives by all husbands, or parents and daughters….'
Reading this book is thought provoking, comforting, warm, humorous, insightful and a genuine pleasure. It is good to know that this is Book 1 of a series. Highly recommended.
Editor's note: This review has been published with the permission of Grady Harp. Like what you read? Subscribe to the SFRB's free daily email notice so you can be up-to-date on our latest articles. Scroll up this page to the sign-up field on your right.