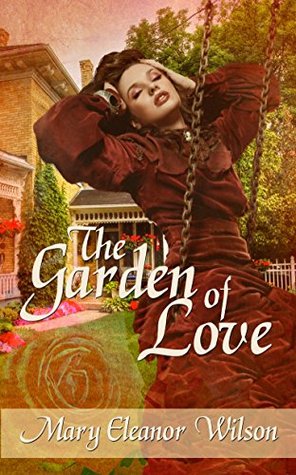 Finola McNamara is recently widowed and finds herself working in a unsavory saloon as a housekeeper. This job is unsettling in her heart so when a job opportunity opens in Louisville, Kentucky she is willing to relocate and step out on faith. Timothy Adams is in need of a housekeeper and caregiver for his sick son. Though Timothy hopes for a older gray haired stout housekeeper he is in total shock when Finola approaches him at the train station. Will this young widow woman be able to handle the job?
Reading this book gave me a good, cheerful feeling. This book is absolutely adorable. I enjoyed the storyline, the writing, the wholesomeness of values and the family bond. This book was a pleasure to read and I am thankful to the author for sharing such a wonderful story.
I so loved the characters and the realness that they portrayed. I can actually picture the scenes at the dinner table taking place. My mouth watered to read the delicious meals that Finola prepared. Finola is a sweetheart that came into Timothy and Liam's life at exactly the right time. Both Finola and Timothy are broken hearted from the lose of their mate. Their meeting is a chance for both to heal from their broken hearts. It's admirable to read how Finola brings with her her faith and her devotion to what she believes and holds true. Finola is much more than a housekeeper. She is strong, kind hearted and talented. I enjoyed her strong spirit and whit.
Another character I enjoyed was Liam. At first he came across as spoiled and only thinking of himself, but as the book went on he became mature and often time humorous in things he said. He is wise to be a youngster. I enjoyed so much how he appreciated Finola and what she did for him and his father.
There are quite a few typos that I should mention. One typo even spelled Liam's name wrong.
The title of the book was fitting with the story. And the explanation for the garden of love is very touching. Who knew a garden could be not only healthy but healing for a family?
The writing at times is so poetic and the word usage shows the author has a real talent for not just telling a story but she knows how to write it with extra flair.
"Spring thundered into Louisville with storms and temperatures that played up and down the thermometer like the squirrels in the trees."
The author really took the time to compose such poetic words. May be it's just me, but that description really gave me a visual of how the weather and daily temperatures varied during this particular time in the book.
This is a book that I highly recommend. It's a feel good story, with characters that will leave a strong impression well after the novel is finished.




Editor's note:
This article was originally published at Long and Short Reviews. It has been republished with permission. Like what you read? Subscribe to the
SFRB's free daily email notice so you can be up-to-date on our latest articles. Scroll up this page to the sign-up field on your right.