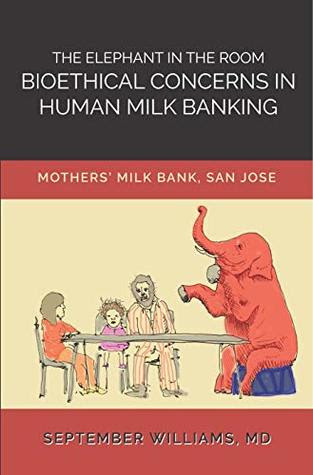 'The first fashion model just hit the runway with her nursing baby at her breast. Life is funny that way...'
California author September Williams is a physician, bioethicist, filmmaker, and writer, both of the non-fiction realm concentrating on film, bioethics and health disparities and fiction novels. Though raised in Los Angeles and the San Francisco Bay area, September is a graduate of the University of Winnipeg Collegiate Division and has a Bachelor of Science in Zoology from the University of Manitoba, Canada. She attended Creighton University School of Medicine, and completed internal medicine residency at Cook County Hospital, Chicago. Dr. Williams holds three clinical fellowships including being a former Lowell T. Coggleshall Fellow at the University of Chicago MacLean Center for Clinical Medical Ethics. Her humanitarian causes like her medical practice, focus on promoting resilience for people who are ill, aging, dying, or stressed by environmental and humanitarian violation. She also writes fiction novels, and in all categories her writing is imbued with the humor that allows people to survive hard times. She is a member the National Writers Union (AFLCIO/UAW 1981), an affiliate of the International Federation of Journalists, and the American Society for Bioethics and Humanities.
September's entry into the passion of Human Milk Banking is set in the Preface: 'In 1987 a Black woman, who was a medical resident, became pregnant. Her son was born a couple of weeks late for dates. She was obligated by her medical training program to return to work in the hospital two weeks after the child's birth. In 1990, the same doctor learned she was pregnant with a daughter—after having accepted a fellowship at the University of Chicago Dorothy J. MacLean Center for Clinical Medical Ethics. Rather than having to abandon yet another child for the sake of her medical career, she decided to reject her appointment as a fellow. Dutifully, and sadly, she called the director of the bioethics center—Dr. Mark Seigler. The conversation went something like this— "You are aware that this is a bioethics center—are you not?" Dr. Siegler asked. "Yes," the pregnant doctor said. "Good, then you'll agree that you should bring your child with you to the fellowship at least until she is six months old, so that you can properly feed her." Dr. Siegler said. ... And that is how this author became a clinical medical ethicist.'
In a warmly rendered book, very soundly based on research and facts, we are introduced to a topic that may have eluded many – with the high birth rate and the need for mothers to be employed there is a physical gap between knowing that breast milk is far superior in nutrition and other aspects than milk form the market, and finding a way to supply breast milk for all infants. The concept of HMBANA (Human Milk Bank Association of North America) has become a very important topic – 'Despite operating under its own moral purposes, as well as legal restraints prohibiting not-for-profit corporations to profit, since 1985, HMBANA processing of donated breast milk sets the standard of operation for breast milk banking in North America. There is an ever-expanding number of HMBANA member mothers' milk banks. At the time of this writing the number is thirty. HMBANA policies and procedures are shared when developing new milk banks. Though HMBANA is not formally regulated, there is oversight by the US Centers for Disease Control through the Food and Drug Administration. HMBANA policies and procedures for human milk banking represent the gold standard for the field.'
The book is not only the definitive source for human milk banking and the go-to reference for all mothers and families (and physicians and others), but it is presented with copious photographs and graphs and charts the make the information even more accessible. September shares an excellent section on interracial milk banking: ''Black' is used here as it is: a social construct which makes the average person, bus driver, cashier, or police officer consider the individual as Black. With the human genome mapped, racial categories are known to be weak proxies for genetic diversity and need to be phased out. This is an important concept. Since the human genome has been mapped—thanks to Henrietta Lacks—we know that there is no genetic scientific basis for race.'
This is a book that is pertinent to us all, no matter our gender, age, country of origin: human milk banking is a necessity, not a luxury, and all should be supportive and join the crusade so beautifully presented by Dr September Williams – 'The mission of HMBANA and its affiliated Mothers' Milk Banks is already supporting Baby Friendly Hospital Initiatives—for two decades, supplying milk and helping them to meet regulatory and altruistic breastfeeding goals.' Brava!
Editor's note: This review has been published with the permission of Grady Harp. Like what you read? Subscribe to the SFRB's free daily email notice so you can be up-to-date on our latest articles. Scroll up this page to the sign-up field on your right.