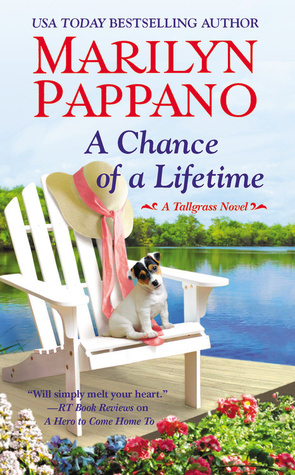 When love slips into the darkness of death, sometimes friendship is the only salvation.
Benita "Bennie" Ford is a member of the Margarita Club in Tallgrass, Oklahoma, a circle of recently widowed women, including her friend Lucy, who have come to rely on each other while trying to redesign their husbandless lives.
J'Myel Ford and Calvin Sweet grew up as Bennie's two best friends. The three had been inseparable as children. After high school, both men enlisted in the military and were inducted and stationed together, but shortly after Bennie fell in love and married J'Myel, a mysterious falling out occurred between the two men. J'Myel and Bennie allowed their friendship with Calvin to drift away. When J'Myel was killed in action, Calvin never contacted Bennie, breaking her heart even more. She had somehow lost them both. Diagnosed with PTSD, the Army sent Calvin back home to Tallgrass, the very place he couldn't face, hiding secrets he didn't want known.
Bennie and her grandmother "Mama" have a beautiful relationship, strong enough to hold the whole story together by itself, but just down the street is the Sweet home, where Calvin's family lives. The two families are fabulous in their own right. Enter Dietz, a fourteen-year-old boy with his own reason for being in Tallgrass, and you've got a nearly unbeatable story. Adding to the rounding out of this story is Lucy and Joe and their love of animals.
Bennie and Calvin are the central characters to this book and they are strong enough to carry this entire story on their own. Although I loved hearing about the lives of Lucy and Joe, I felt like they were an intrusion into the "real" story. I would have preferred to leave them in the background and perhaps let them have the next story in the Tallgrass books.
My biggest criticism of this story was not the story itself, but the story's format. The novel has eighteen chapters, but rarely did the chapters divide where needed. Instead, an inordinate amount of "breaks" were used throughout the book, which made it difficult to absorb the events. My reader's brain needed a rest, but was never given one at the right times. I ended up stopping mid-chapter so many times that when I returned to the book I felt I did not have a grasp on the events leading up to my stopping point, so I was continually re-reading whole sections before moving onward. That made for a long, often frustrating, read. Still, the story itself is terrific and gives the reader a true view of PTSD in a realistic, yet rewarding voice.
Anyone looking for a deep, thought-provoking story of life and love will enjoy this book.




Editor's note:
This article was originally published at Long and Short Reviews. It has been republished with permission. Like what you read? Subscribe to the
SFRB's free daily email notice so you can be up-to-date on our latest articles. Scroll up this page to the sign-up field on your right.