Just before the first chapter begins there is a note from the author that says "I alternate points of view between Cleo, Jonas, and Lily. Each chapter will tell you from whose eyes we're viewing the story."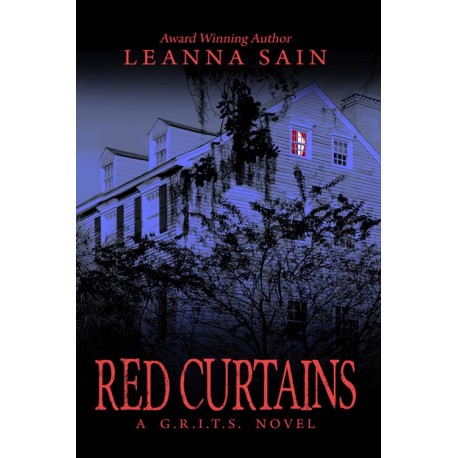 I want to thank Ms. Sain for warning me that she'd alternate points of view between the main characters. I've never read a book written like that and I think that I would have been out of my element if I didn't have that warning. I know I would not have enjoyed the book as much as I did. It took me a few chapters to get into the swing of it. It was an amazing ride once I figured out how to switch gears. It was really nifty to see different perspectives from the main characters especially when they were all involved in the suspense/mystery. It was like viewing a scene from three different angles. It's hard to describe therefore I really suggest this book needs to be put on the must read list.
Why else should this book be on a must read list? You mean, besides for being a well written, unique and totally captivating plot? Well, it should be on a must read list for the love of the characters. They were well developed and unforgettable. Lily Telfair-Gordon, Jonas Holmes and Cleo – the three of them together make for a positively entertaining story. Cleo is the heroine of the story and not your typical heroine. In fact in the author's note she explains her type of heroine and I quote, "I create main characters who are strong, creative, successful Southern women—GRITS, if you will. No, they're not perfect, but they grow and overcome some pretty big obstacles, coming out stronger and more confident at the end." That sums it up better than I ever could which is why I had no choice but to quote the author's note again. I loved Cleo and found her relatable because many people experience shyness at one time or another. I loved how she overcame her shyness with the help of Lily. Lily was an amazing character as well. I especially enjoyed her famous quotes that were threaded throughout the novel. Jonas was the hero and while this was more than a romance story with all the suspense/mystery, there definitely was still the thread of a romance between Cleo and Jonas. It was sweet and blossomed slowly into a beautiful enduring relationship. Their romance could be considered most realistic and win a "most genuine couple" award. I couldn't help but fall in love with Jonas right along with Cleo.
The synopsis explains there is the suspense/mystery of the counterfeiting ring and bodies of homeless men showing up in the river. I was on the edge of my seat. Talk about plot twists that were unpredictable. I don't dare speak of it for fear of giving a spoiler.
I also wanted to mention the setting was in Savannah, Georgia. The author described it in a way that now I totally want to go there on vacation. I love cities with history such as St. Augustine, FL which I have visited. Unfortunately, homelessness is an issue in many big cities such as it is in Savannah Georgia and this novel brings the issue front and center but not in my face to the point that it detracted from the story. I was made aware of the issue through the character, Lily. I need to reference the authors note, again, because I think it's important to tell future readers that the author stated that a portion of the proceeds from the sales of this book will go to the Stand Down program that was mentioned in the story to help the homeless in Savannah, Georgia.
In conclusion, Red Curtains was a wonderful book. It was well worth my time and I actually feel honored that I got to read this book. I don't recall ever feeling that way about a book but this one touched my heart. I appreciate the time the author took to write a memorable novel for me to read that I won't soon forget. Thank you. I encourage others to pick up this book and hopefully they'll be as touched and as entertained as I was with this thrilling suspense/mystery romance.





Editor's note:
This article was originally published at Long and Short Reviews. It has been republished with permission. Like what you read? Subscribe to the
SFRB's free daily email notice so you can be up-to-date on our latest articles. Scroll up this page to the sign-up field on your right.