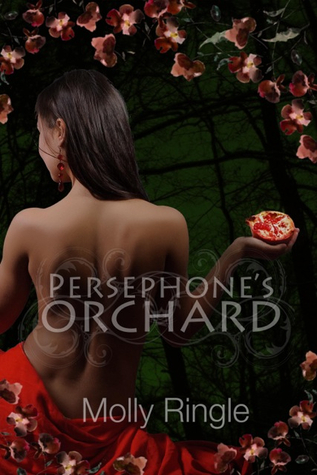 This is not the usual rehashing of Greek myth in modern terms. It deviates from the main myth so much it creates something new and unique. What if Hades and Persephone loved each other? Ringle re-imagines Greek myth to create this new reality and with it comes a new dimension and facet to the Gods and Goddesses. I was worried this would be a dated idea, something reused beyond passing interest, but I was delightfully wrong.
From the start the book surprised me with its modern setting and problems and then continued to excite me with different dimensions. Gunshots and killer cults are not the norm in fantasy fiction but they work here, partly because the prose is so well written. Molly Ringle has a tight grasp of tension and employs it to keep a reader turning pages. I only took one break from the book when sleep blurred the lines. This is an unusual skill.
In addition, the plot is believable, a mixture of old religion and new. Reincarnation, old Gods and love – purposeful Western and Eastern influences. It is the stuff of an endless romance and provides this beautifully.
Sophie, unlike many paranormal heroines of late, does not take the supernatural way out immediately. She thinks things over, decides what is best for her and takes her time to find the truth of what is going on. She is no fan girl flying by the seat of her pants. She is well educated and has a solid background in plants and trade. Even this background is believable and adds to her solid character. The wish for more spice has been mentioned among celebrity chefs, for instance.
The magic unravels slowly, revealing more and more of this other world and past lives as the story goes on but this never drags. The more that is discovered, the more Sophie and her skills fit into this new world and show her belonging. The only issue I would have with the plot and Sophie's place in it is the quick dismissal of an individual as a suspected informer. I noticed it and logged it in my mind as something more suspect. Perhaps if she was overlooked for realistic reasons or after a more in depth discussion, this would be more believable and add more disbelief to a later crisis.
However, the novel is not faulty. It even has an impact beyond the story for me. It brings new questions about the underworld, shared language and shared minds or knowledge. There is two sides (or more) to every story and every person and Hades is a character which has had a thorough exploration here. He is no longer creepy (after the first few chapters), nor evil. He is just a man interested in things most the world would deem macabre. Is down bad and up good? Who really knows until we have experienced it? It is a very special ability for an author to subtly encourage me to question my beliefs and Ringle has managed it. She opens the afterlife up for open minds to question – not an easy task.
In short, Molly Ringle has crafted an excellent piece of fiction. She fuses a murder mystery vibe of killer cults and disappearances to create a believable tension and downside to the seemingly problem-less new dimension and paranormal reality created. She couples this with a steamy, age old romance which has enough sexual tension for centuries. Then, we have a story – one which encourages me to cuddle under the covers, knees up, and enjoy the spicy details and tentative renewal of passion.



Editor's note:
This article was originally published at Long and Short Reviews. It has been republished with permission. Like what you read? Subscribe to the
SFRB's free daily email notice so you can be up-to-date on our latest articles. Scroll up this page to the sign-up field on your right.