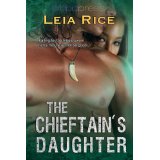 Is she a slave to the man or a slave to her own passions? That is the question Ishara must ask herself as each day she's held captive, her feelings begin to change from hatred to sympathy and finally, adoration for the Manahotchi chief.
Ishara is used to the plush life of being the Oolani chieftain's daughter. Her people love and respect her, and wait on her every need. Having been sheltered from the cruelty of war and slavery, she's completely out of her element when she becomes the unwilling captive and sex slave of the Manahotchi tribe's chief, Mechan. He's an enemy to her people, and more specifically, her father. Ishara knows she should hate Mechan with every fiber of her being. And yet, despite his coarse treatment and moodiness, she begins to see a deep rooted pain in him the people of his own tribe don't perceive. This proud chieftain carried a sorrow so deep, it had robbed him of his zest for life. Ishara struggles with wanting to rekindle the fire in his heart, but knows to even ponder such is a slight to her father and her tribe.
Mechan has no care for the spoils of war. But when his son presents him with the daughter of his enemy, he finds a long lost interest suddenly piqued. Painted gold, her naked and supple body moved with the grace and agility of a she-cat. With her long hair knotted in dreadlocks and her strange eye-color, Mechan finds himself drawn to this girl in ways he cares not to admit. She's willful, stubborn, argumentative and questions him about things he doesn't want to discuss. Yet, at the same time, her persistence, gentleness, and honesty begin to break through his stony heart.
The Chieftain's Daughter initially starts out with a passive voice and not the bang I'd hoped for. I struggled for the first page or so as I attempted to overlook this and give the story a chance. Removing the repetitive use of "was" in favor of a more active tone would improve the beginning tremendously. However, the storyline itself intrigued me enough to continue reading. Maybe I'm just a sap for stories with women kidnapped by gorgeous ruffians bent on seduction, but I found myself eagerly reading this book, despite some of its flaws. There were places where the wrong form of words were used (hear vs. here); sex scenes that felt unnecessary, seemed uncharacteristic of the character, or just didn't make much sense; and situations with inconsistencies. Things like this really stood out as I read, and yet I felt compelled to continue. This was one of those stories where I found myself thinking, "This is good. If only the author could tweak it a bit, it would be great." If you like these sorts of stories, this is a good one and I can honestly say I enjoyed it.
There are scenes of forced seduction, domination, and attempted rape, so prospective readers should take note as those situations may be offensive to some. Ms. Rice does a nice job with character development and setting. I saw both Mechan and Ishara become better people because of their relationship with each other and their surrounding circumstances. The author does not overpitch secondary characters to the point that they hog the show. They interact and create just the right amount of tension and excitement to move the plot along and make it interesting. The ending is surprising and adds a nice touch to the fantasy aspect. With some improvement in passive vs. active writing and a little more editing, Ms. Rice could surely be an author to watch.
Complex characters that carry deep emotional scars in need of healing and an enjoyable plot line that invokes a gamut of reactions makes The Chieftain's Daughter a worthwhile read.



Editor's note:
This article was originally published at Long and Short Reviews. It has been republished with permission. Like what you read? Subscribe to the
SFRB's free daily email notice so you can be up-to-date on our latest articles. Scroll up this page to the sign-up field on your right.