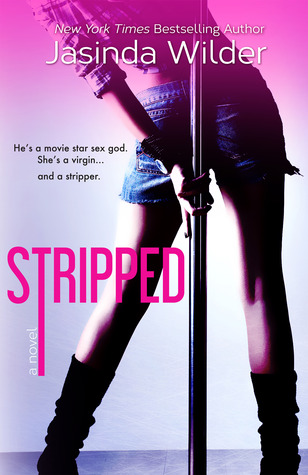 Sometimes we cannot control what life deals us. The best we can do is try to find our own solutions and keep moving forward.
Our heroine, Grey Amundsen, is facing life by herself after the death of her mother. Her father is a pastor and has very rigid ideas of what Grey should do with her life. Grey is now expected to stay and take care of her father and give up her dreams of going to college and forging a life for herself. Her rebellion to her father's demands is the typical reaction a young woman would have in exerting her independence. Her father is so rigid he is unable to understand Grey must make her own choices and has given her an ultimatum. She is faced with the decision that she must try to follow her dreams and make a life for herself which will break all ties with her father.
As the story develops, we quickly find out that she is close to destitute and her only choice is to try to stay in college by paying for it with a part time job. One problem… the only job available that she is qualified for is dancing. Yes, as in exotic dancing, stripping in a gentleman's club. She has never had a boyfriend, never really dated anyone, so for her to take this job goes against all the morals ethics she has been taught. Her internal struggle must be kept secret as she takes on this job to survive.
I was quite taken by Grey's fortitude and determination to survive. She realizes that she has little choice here but dance in this strip club. She takes this decision in stride and makes some concessions, i.e. she will control how she takes off her clothes on stage, she will give lap dances on the club floor to individual customers, but she will not parade herself half nude and she will not take off her shirt while lap dancing. No, she will be dressed in her costume until the last possible moment. This gives her the appearance of control over her dancing despite the suggestive catcalls and the hands attempting to paw her body.
Grey's love affair with a famous actor Dawson Kellor is slow burning while she struggles to come to grip with her own sexuality. Dawson is quite a masculine character, but below the entire alpha male outer surface is a tender man full of sensitivity to Grey's predicament.
I found the book moving and entertaining. As Grey's life becomes more complicated with her relationship with Dawson and keeping her stripping activities secret, you get to understand her character and her morals and cannot help but empathize with her.



Editor's note:
This article was originally published at Long and Short Reviews. It has been republished with permission. Like what you read? Subscribe to the
SFRB's free daily email notice so you can be up-to-date on our latest articles. Scroll up this page to the sign-up field on your right.