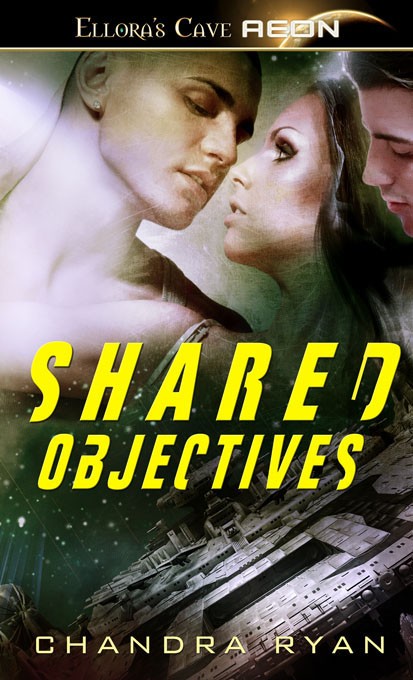 There's something to be said about being abducted by the right man, or men in Lisa's case.
Dr. Lisa is a geneticist in a world where men and women are experimented on to see who can create the best soldier. Needless to say, she isn't loved by everyone, especially those who oppose messing with human genetic makeup.
One of the men who rescues her and her son is a commander in the Coalition forces. Dixie is also a genetic mutant. His size and strength has been a problem where his personal life is concerned but it's made him the perfect man to command the men who oppose genetic splicing. I couldn't help but feel for Dixie. Early in the story he tells Lisa a little about what's its been like since he was mutated. I liked that the author made Lisa the type of character who saw the heart behind Dixie's size.
The other man in this equation is Ben. Ben and Lisa don't just share a history but I'll leave that to book to explain. Part of their history includes Ben jumping to some pretty rash conclusions and it isn't until he's confronted with Lisa and her possible future with Dixie that he comes to realize his mistake. I don't think I'm spoiling the story to say she forgives him but I was a little surprised at how quickly she forgives. She has motives for forgiving but he was pretty mean the last time they were together.
The sexy stuff starts pretty early even for a novella. Not that I'm opposed to moving the relationships along but I could see how there was opportunity to build more tension before they gave into their lust. Having said that, Ms. Ryan does a fantastic job of bringing the reader right into the room where all the action happens. If you have any voyeuristic tendencies, this one will certainly please. My inner voyeur didn't object at all. There is a very brief M/M kiss that was hot and I was hoping it would lead to other bromance moments but it wasn't to be.
There is an additional plot to this story outside the ménage. I felt like this was more of a character driven story in the beginning so that part kinda sneaks in between them resolving their relationship. For me, the middle was a bit of a lull but it picks up a lot towards the end. Actually, that part was very interesting.
One thing I was curious about was how the author would keep the genre intact. What I mean is oftentimes a story is promoted as scifi or historical or steampunk or whatever but there isn't enough detail to keep me in the time period. Other than genetic mutations and the mention of other planets this short story isn't overwhelmed with science-fictiony jargon. I don't read a lot of this particular genre so that was just fine by me.
Readers who enjoy a bit of out of this world excitement to go along with their romance are sure to enjoy Shared Objectives.



Editor's note:
This article was originally published at Long and Short Reviews. It has been republished with permission. Like what you read? Subscribe to the
SFRB's free daily email notice so you can be up-to-date on our latest articles. Scroll up this page to the sign-up field on your right.