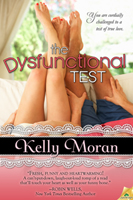 Sticks and stones may break my bones but words will never hurt me.
Tell me, how well do you know that phrase? Maybe someone suggested it be your mantra at some point because words were always being hurled at you? Nit picking, constant nagging, and sometimes a little cruel? Yeah, I know I've been there.
So the heroine in this story gets this kind of thing a lot. She's always being picked on. I don't know if I'd call it bullying, but it's still an emotional warfare that she manages to suppress, but it affects her more than many people will ever know. Cam lives in a shell. She can be kind of cold. She throws herself into her work because frankly, it's all she has. She's been dating someone for awhile until he too throws some cold words at her. Bombshell after bombshell, right before her sister's wedding and having to face her family who also loves to nitpick.
I'll be honest. I wasn't set out to like Cam in the beginning. She was kind of cold. I wondered how in the world I was going to connect to this woman. Was I ever surprised when I found a deep connection. It started when Cam went home to her family. Let's just say I understand why she's somewhat shut off emotionally. I don't blame her. Not one bit. I found out exactly why this book title has the word dysfunctional in it.
Let's talk about Troy, the hero. He's a man that has a bit of baggage. He's known Cam and her family for years and is now somehow sucked into her sister's little scheme to keep the family off Cam's back. I love stories like these, when it all starts out as pretend and turns completely around to become the real thing. Neither Cam or Troy expect things to escalate the way they do.
I love them together. Friends, who have always seen a little more to the other than they let on to anyone. Troy helps Cam open up, loosen up and he finds a way to her heart. This story is filled with quirky characters and some laugh out loud moments. It's also high on the emotions, especially when I could relate to situations and feelings, mainly with Cam. She's one that kind of grows on me. Not everyone may understand her unless they've gone through something similar. She's very hard to read otherwise. And that's what makes a story so great- understanding a much deeper level with characters. The author has created a believable story with an outcome I hoped would pan out well for Troy and Cam.
If you're looking for a story that has the potential to tug on your heartstrings and make you laugh as well, I recommend The Dysfunctional Test.



Editor's note:
This article was originally published at Long and Short Reviews. It has been republished with permission. Like what you read? Subscribe to the
SFRB's free daily email notice so you can be up-to-date on our latest articles. Scroll up this page to the sign-up field on your right.