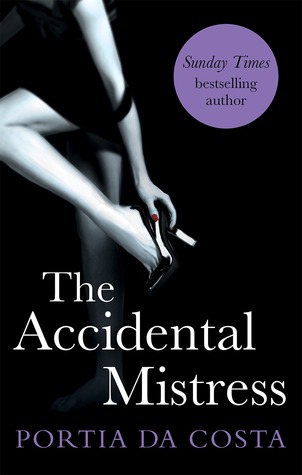 Do you remember the pain you felt when a lover said goodbye and you still had those lingering feelings that would crush your heart? It has been many years since I felt this, but I still remember the pain like it was yesterday. This is now a month later since John and Lizzie ("Bettie" as her temporary call girl alter ego) have parted. Lizzie is attempting to move on with her life. I feel deeply for her. Let's face it, her heart is breaking and you can see that she has truly fallen in love with John.
It is hard to move on when your former lover keeps sending you occasional emails, texts, gifts… you understand he is a nice man. He is sending all these things her way as a nice touch to ease her off the relationship, so she thinks. When John shows up at the train station and Lizzie sees him, I felt the euphoria described by the author. I was swept away by John Smith just as Lizzie was.
As our story develops, I could see that John is now in a hurry to complete the seduction of Lizzie and have her all to himself without reserve. The impatience had to be a normal reaction to finally finding the one person that could make him happy after so many years of loneliness and not wanting to waste one moment longer to grasp this happiness for himself. A battle of wills is the undercurrent between them now. Lizzie is fighting for her right to decide her future, while John is impatient to complete this happiness and have her safe by his side.
While all of this is going on, we are also given more details about Shelley and Brent. These sub-characters both are delineated as they also take a risk and proceed to find happiness that has eluded them. I must admit I am worried at this point for Shelley. She has chosen a path to seek happiness that is very risky and could potentially leave her in despair. Not enough is known in this second book in the trilogy to foresee what her future will be like.
Brent on the other hand, has struck gold. Not only has he met someone who can cherish him and he feels comfortable with, but also there is the added benefit of the promise of something substantial developing between the two of them. The seduction and love scenes between these two men are described tastefully and are very erotic.
As it happened when I finished book #1 of this trilogy, I am now eagerly awaiting the release of book #3 in October 2013. I am eager to read how all these characters find (hopefully) their "happily ever after".



Editor's note:
This article was originally published at Long and Short Reviews. It has been republished with permission. Like what you read? Subscribe to the
SFRB's free daily email notice so you can be up-to-date on our latest articles. Scroll up this page to the sign-up field on your right.