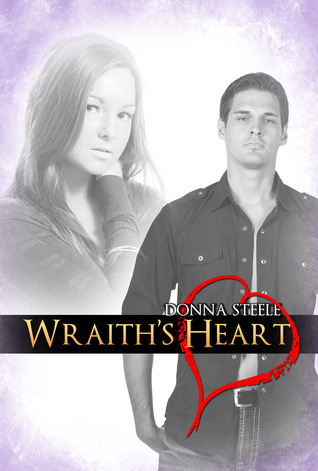 When you're dead and looking down at your body, what is stopping you from moving on? No one seems to know, including the ghosts. Steele's novel blends a few traditional myths of the afterlife with a ghost that can only touch the real world in the vicinity of a certain man which proves…tempting.
Ryan Davis is a physically fit, strapping man with the looks and the smarts, if not the mental and emotional stability. He uses acronyms for the medical and police spheres which work, even if 'DB' had me questioning myself until 'Dead Body' popped into my mind with a sneer at how long it took me to work it out (most the acronyms are easy and natural to deduce, or non-essential to plot). There is a believability in the depth of Ryan's mental pain and a realism in the description of his home and working life. Nightmares plague him and sleep does not come easy.
Gail Duncan is the dead girl walking and it's pounded home how beautiful she is and was, even in death. This doesn't become over the top but persists in the reader's mind. She's the lost, loner kid done good and it doesn't feel forced. She's come over the hurdles with her scars and insecurities but more or less intact (minus being dead). Her thoughts are witty and to the point, if sometimes blunt, and both characters swear often – realistic for a murder inquiry and a dead person, I'm sure.
There are few issues with the text itself – the odd semicolon should be a comma and there is a missing comma here and there, a wrong word on the odd line, but for the most part the text doesn't distract from the action.
The paranormal element is what makes this book a slight mystery. It is not fully explained and is left hanging which, I think, is a good take on the paranormal: after all, it's the mystery which makes it interesting.
The only thing I had against this book was that sex scenes occurred between a ghost and a living human. They were treated with care and another may find them perfectly acceptable but they did make me feel a touch uncomfortable, particularly as the communication between both parties wasn't great. The resolution of the novel may do much to atone for this in another reader's eyes.
This isn't a typical romance by any means but if you like the twists of criminal enquiries and the idea of a lusty guardian angel, this could be for you.


Editor's note:
This article was originally published at Long and Short Reviews. It has been republished with permission. Like what you read? Subscribe to the
SFRB's free daily email notice so you can be up-to-date on our latest articles. Scroll up this page to the sign-up field on your right.