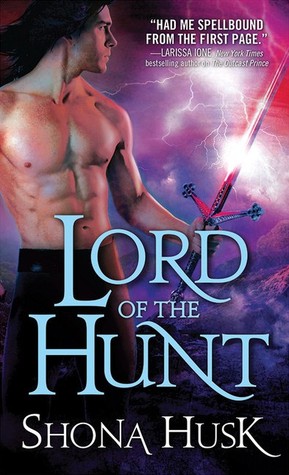 Taryn is part fairy but was raised as a human girl. She has no interest in fairies or their world. The only reason she's daring to enter their territory is try to get her father pardoned. Now if she can just stay out of trouble long enough to do it…
Ms. Husk's stories all have impossible romances. Her characters love women and men they can't have. That makes the story more challenging, adds more tension and makes you wonder just how she's going to work it out.
The author has set this story in Annwyn, a fairyland filled with the King and Queen, their courts, and their games. Taryn has to charm the King and ask him for her father's pardon; the King is the only one who can grant it. Unfortunately, the Queen believes the King killed her lover and she's very vicious, as well as being jealous. Taryn doesn't want to sleep with the King or make the Queen angry, but she hasn't much to barter for her father's freedom.
If that dance isn't dangerous enough, she's allowed the Lord of the Hunt to steal her heart. He's too high in the fairy order for her to have any chance of a relationship with him. He's smitten with her also and sneaks her out of the fairy world to the other side where they can actually talk and make love. Of course, it's just a matter of time until someone sees them…
I found the fairy world that Ms. Husk drew fascinating. She also depicted the war among the fairies very realistically. The King has to step down, but the Prince has to marry before he can succeed him. In the meantime, the fairy world is deteriorating. Take a bunch of mean fairies, let them see the world ending, and it's not nice for anyone to be around. You can feel their fear and Taryn fears about letting them loose in our world, just like you would if you were there.
It's a rough, tough world with little room or desire for true love. I was rooting for both characters and the author finds a way to skillfully grant their desires without loss of face or life. I'm impressed. I enjoyed this read and look forward to the next book in the series. The Prince is going to try to woo his lost human woman back into his life as his wife. It's not going to be easy.


Editor's note:
This article was originally published at Long and Short Reviews. It has been republished with permission. Like what you read? Subscribe to the
SFRB's free daily email notice so you can be up-to-date on our latest articles. Scroll up this page to the sign-up field on your right.