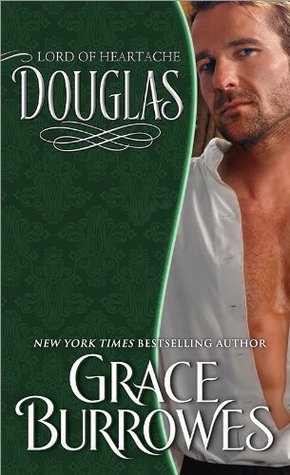 Douglas Allen, Viscount Amery rescues Guinevere (Gwen) Hollister's little daughter Rose from a terrifying situation; but Gwen sees little else to recommend him. He has no finesse, no charm, never smiles, but he is Rose's champion and Gwen senses she can trust him.
Maneuvered into close proximity to each other by well-meaning relatives, Douglas and Gwen rub along cautiously as they spend days inspecting Linden, a property Gwen's cousin Andrew Alexander has offered to sell to Douglas who is the former brother-in-law of Andrew's wife Astrid. They inspect the estate on their own as the steward, Mr. Tanner is mysteriously away—a little side story.
Gwen is an excellent steward for Enfield, a property of Andrew's that Gwen has called home for many years. Since Douglas knows nothing of farming and estate management Andrew recommends Gwen to acquaint Douglas with the ins and outs of keeping an estate prosperous.
The mystery of Gwen's single mother situation and her reluctance to be away from Enfield is like a carrot on a stick that kept me searching for clues and foreshadowing. I must admit I was astonished at how this all played out—quite a twist in the story. The revelation late in the story ratchets up the tension and threatens to swamp Gwen. Only with the help of family and Douglas is she extricated from the high-handed manipulation of self-absorbed powerful adversary.
How both Gwen and Douglas lose some of their cautious demeanor and begin to thaw is a one-step-forward-and-two-steps-back process. Each of them has kept his or her own counsel for so long; they hardly know how to open up and really communicate on a personal level. Before they get to a sexual relationship, they've come to know and respect each other on many levels. Their understanding of each other's needs and recognizing the deep-down loneliness they've both endure is a strong, poignant element in the unfolding of events.
Douglas' understanding of Gwen's fear of a man's touch and how he helps her find her way back from a traumatic experience so she can love and be loved is breath-holding, sensual and sweet.
Many of the secondary characters have peopled previous books in the "Lonely Lords" series. However, DOUGLAS: Lord of Loneliness stands alone beautifully with a memorable love story that is laced with lots of family love and meddling along with humor, and mores of their time in history. Best of all the reader gets the satisfaction of seeing emotionally wounded characters heal and flourish when true love moves in to stay.
Grace Burrowes, with her exquisite style of writing, has given the reader another superb love story set in one of the most interesting times in English history. Captivating!


Editor's note:
This article was originally published at Long and Short Reviews. It has been republished with permission. Like what you read? Subscribe to the
SFRB's free daily email notice so you can be up-to-date on our latest articles. Scroll up this page to the sign-up field on your right.