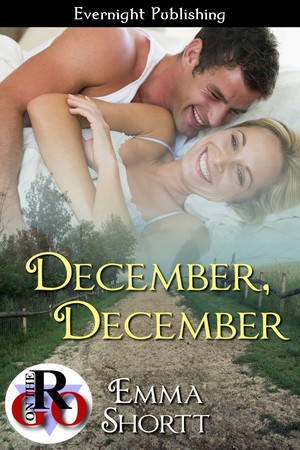 Kathy Reilly had always been incredibly busy. Free time was a thing of distant memory. But now her kids are grown and at college and her small florist shop is no longer enough to keep her active anymore. Urged on by her best friend, Kathy found herself entering Newton's bar for a fun night of socializing surrounded by "people their own age" and not the twenty-something crowd more the age of her kids. When she locks eyes with the devastatingly handsome Jake Newton her world is turned around, and everything shifts.
Equal parts sweet romance and spicy love story, this is an interesting blend of both worlds. I was originally drawn to the story because it's not about the classic twenty or thirty-something hero and heroine. Kathy is past forty and Jake over fifty, both have lived well and already experienced full and active lives. I was intrigued by how neither would be novices, and yet both still having plenty of oomph and living left to do. It was a surprise, therefore, when Kathy appeared to be practically a born-again virgin and very skittish and shy, embarrassed by Jake's admittedly forward, but perfectly normal and understandable interest in her. I was torn. On the one hand I understood how a mum of two college aged kids, dipping a toe tenuously into the dating scene after so long out of it might not be some lush, sexual vixen, but I'd also hoped to read of a mature, comfortable woman at ease in her own skin and sexuality – and that wasn't the case here. Every time she insisted internally that he couldn't "possibly" be interested in her I wanted to give her a shake, and demand she have more faith in herself. Even after she and Jake get together Kathy constantly doubts herself and his interest in her. Really, this was my main and only serious complaint about the book.
While that aspect of the heroine was quite disappointing, the rest of the story is really enjoyable. The pacing is spot on for me, the characters were interesting and not cardboard cut-outs, and the whole plot (while brief) was fresh and different, drawing me in and tempting me to read further. Taken as a "rediscovering love and your sexuality" in their more mature years story – I found this a very good book. While I was disappointed Kathy wasn't as wordly or confidant as I'd hoped, I certainly liked her and wanted to see her be snared by Jake. I was relieved that Jake didn't let Kathy deny him, I loved how he walked her home when she insisted she was "just leaving", and how even though he didn't force anything upon her – neither did he let her dictate to him. A strong willed man, he clearly knew what he wanted and was not the least worried about going after it with a single-minded purpose. That was lovely to read and kept my interest piqued, wondering how he'd overcome Kathy's shyness and serious self-confidence issues.
This book was not quite what I was expecting, nevertheless I found it a good read and certainly something a bit fresh and different. Although the heroine's lack of self confidence grated on me, Jake's strength and certainty was lovely, the sex scene was steamy and satisfying and I overall enjoyed both their chemistry and the fact they were real people with real problems. A good, quick read.



Editor's note:
This article was originally published at Long and Short Reviews. It has been republished with permission. Like what you read? Subscribe to the
SFRB's free daily email notice so you can be up-to-date on our latest articles. Scroll up this page to the sign-up field on your right.