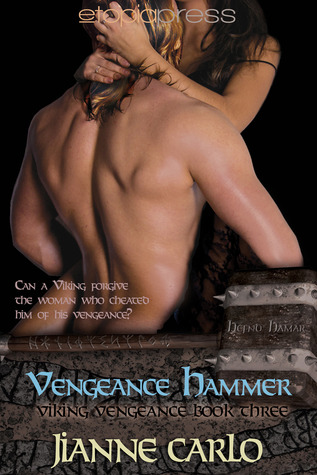 See no evil, hear no evil, speak no evil…
In Ms. Xára's case, she fits the speak no evil category, but she has certainly seen and heard plenty, particularly when it involves her step-uncle Néill and his spell-casting concubine, Magnhildur. After living for several years in a convent, coming back to her home in Lathairn is a shock for Xára. First, she finds out she has a younger sister who is destined to wed her depraved uncle, and then her father's evil reign is suddenly brought to a tragic end by her mother's own hand. As her mother lies dying from the same poison that killed her father, the lies surrounding Xára's family begin to unfurl. To save her little sister from marriage to Néill, Xára devises a scheme of her own, but a surprise attack not only robs her of her ability to speak, it also leaves her shaken and terrified for their futures. Alas, there is much more for poor Xára to learn. Néill's thirst for power goes deeper than she could imagine. Things are not what they seem and there are family secrets she has yet to discover, secrets that threaten to destroy everything she holds dear in the world, including her relationship with her new husband, Dráddør.
Hefnd Hamarr (Vengeance Hammer) is what Dráddør calls his mighty weapon. The prospect of quenching his thirst for revenge is so close he can nearly taste his enemy's blood, but it seems the gods have other plans. The disappointment in learning that his rival, Arnfinn, had been poisoned by his wife is fast but fleeting. Even though he was ordered to marry Arnfinn's first born and claim Lathairn and all it's lands, he is pleasantly surprised when his intended turns out to be quite comely with nice "titties" and a lovely "puss". But his approval of her outward appearance turns bitter sweet when he learns she can't speak. However, if Dráddør thinks he's inherited a fortune in lands and holdings plus a dumb and mute wife, he has another thing coming. While Lathairn's value certainly isn't questionable, its state of disrepair and filth leaves a lot to be desired. Dráddør certainly has his work cut out for him. Riddled with secrets, lies, and misgivings, it's going to take one hell of a man with a crap load of patience to pick through the rubble and restore Lathairn to its previous glory, which includes righting the wrongs committed against his new bride and her remaining family.
Vengeance Hammer is book three in Ms. Carlo's Viking Vengeance series, and it left me wanting to read books one and two. The story opens with an instant hook for me: barbarian storms the castle, then whisks the helpless maiden off for a night of passion in his bed. Well, not quite like that, but close enough. While many readers might be appalled by that notion, it's Dráddør's tenderness and compassion while carrying out the required actions to stake his claim on Lathairn that had me instantly falling in love. Even though Xára is dumb, she's certainly not stupid and she quickly discovers that Dráddør is not the brute she expected him to be. Don't get me wrong, he's stubborn and bossy—as I imagine most Viking warriors were. Taking his new wife's virginity in front of a room full of witnesses, then hanging the bloodied sheets out for proof of his claim seems pretty darned cold-hearted—I guess they did things a bit differently back in those days—but his tenderness and thoughtfulness throughout the ordeal is surprising not only me, but to Xára as well. He has a level of compassion that I imagine was rare for his kind and it sets him above others, making him a perfect hero for Lathairn and all its inhabitants.
Seems that kindness runs in the males of his family, for when his brothers and their wives show up, I see a similar pattern in them—lucky girls. The passion between Xára and Dráddør is undeniable. While some of his pet names for various parts of Xára's body might make some readers cringe with distaste, I found them endearing because they were used with tangible respect. Dráddør falls for Xára quick and fierce, and it has him reeling. Even though lingering secrets and lies threaten their newfound affection for each other, Dráddør handles himself admirably and certainly earned my respect. The secondary characters add depth and excitement to the story, without overshadowing the main stars. Overall, Ms. Carlo has penned an exciting and romantic tale that stole my heart and left me dreaming about my own Viking warrior.
Fierce barbarians, cunning maidens, a little bit of magic and plenty of mayhem, what else can you ask for in a fierce tale of love, war and honor? Ms. Carlo balances it all in Vengeance Hammer. I enjoyed every moment from beginning to end and look forward to reading more from this skilled author.
Editor's note:
This article was originally published at Long and Short Reviews. It has been republished with permission. Like what you read? Subscribe to the
SFRB's free daily email notice so you can be up-to-date on our latest articles. Scroll up this page to the sign-up field on your right.