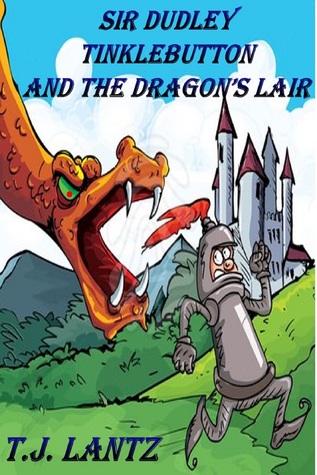 Sir Dudley is not the bravest knight; he prefers to run from trouble instead of facing it. But he does like sleeping in a regular bed and eating good food. So he stops in the next village to see what he can find there. Once they find out he's a knight, they want him to kill the dragon that is decimating their village population. He'd really rather not, but they're willing to give a 20% tithe to reward him for this quest. Is that going to be enough to sway him?
Mr. Lantz writes humorous stories that are a bit off the main track but keep your interest. I'm always waiting to see what little quirk he's going to put in his stories. He doesn't write about heroes, he writes about folks who are trying to be more than they are at the current moment. Most times they get the job done by accident. I've known people like that. Personally, I really enjoy Mr. Lantz's tales and hope to get the opportunity to read more.
The only saving grace with Sir Dudley is that he has a really good horse (who understands his verbal commands) and he has a squire. His squire carries all the heavy stuff and assists him on quests. Without these two, he'd be helpless. So killing a dragon isn't on his agenda. But when the village people follow him out of town, what's he to do?
My favorite part of the story is the ending. I never saw it coming and I like it a lot. It's ironic and fun. I can see Sir Dudley having more adventures in the future with this development.
All of Mr. Lantz's stories have positive messages. This is a silly, light read that will make your child smile and won't give them nightmares. I could have used more stories like this when I was young. Why not share this story with your young ones? If you see one acting like a dragon, be sure to act scared!
Editor's note:
This article was originally published at Long and Short Reviews. It has been republished with permission. Like what you read? Subscribe to the
SFRB's free daily email notice so you can be up-to-date on our latest articles. Scroll up this page to the sign-up field on your right.