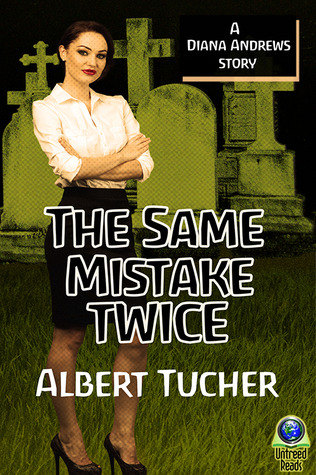 Diana is a 'realist', as the book describes, and her profession is a result of her wanting money and the knowledge that prostitution is an easy way of getting it. The intricate relationship between her and Detective Tillotson is what makes this book appealing. Usually prostitutes are glorified in pornographic detail or derided as dirty. Here they are seen as a natural part of life and Diana's interactions with the Detective show a side to solving crimes which is rarely dramatized.
These main characters feel lifelike, are blunt, and have their own life problems to deal with which often get in the way of the other's needs, creating the main tension of the story. Diana likes her privacy and Tillotson needs to chip away at it to solve the murder.
The plot is surprisingly complicated for a shorter piece of fiction and I was left reeling with questions, often having to reread sections and stop to piece together the action in my mind. Some of this is great plotting but some of it needs to be tightened up. The issue is that with the amount of suspects and jump in and off characters, it is hard for a reader to keep every individual separate and therefore the book loses some of its impact as we struggle to pair names with people.
I was also surprised that a lot of the delving into Diana's past is in her head, memories brought alive. This is not badly done, in fact it probably gets the point across much faster and more dramatically than meeting them again and thinking about past times, but it is a surprise and unusual for crime fiction in its passivity.
However, for those who love to see punch ups and meetings in dark corners with people you thought could be trusted, there's plenty of that in here too so don't be disappointed by occasional introversion.
In short, The Same Mistake Twice is a slice of reality. Diana is a realist who makes objective lists to please her customers – condoms, pleasant manner and knowing when to leave are essential bullet points. Good customer service is key for her. And there is a tone to this which some readers may not like – particularly as there are occasional visual references to sex where Diana is pleasuring her clients – but this seedy reality is not the main drive of the piece. The main message to be taken from Tucher's work is that prostitutes are people, too, and often they have information in their large, compartmentalized brains, that can solve disappearances and murders. They should be tolerated and, sometimes, thanked. This is a new mine of crime inspiration to be explored and enjoyed.
Editor's note:
This article was originally published at Long and Short Reviews. It has been republished with permission. Like what you read? Subscribe to the
SFRB's free daily email notice so you can be up-to-date on our latest articles. Scroll up this page to the sign-up field on your right.