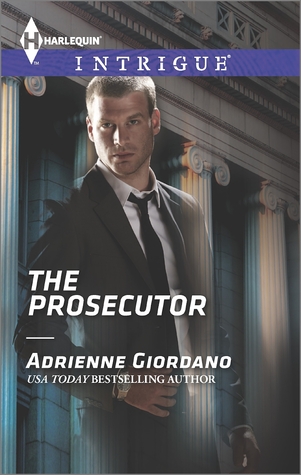 Unexpectedly complex, The Prosecutor satisfied all my needs in a romantic suspense.
Emma Sinclair is convinced her brother, Brian, was wrongfully convicted of murder and has been working feverishly for months to find a way to have his conviction overturned. She catches a break with a death bed confession from one of the detectives on the case who says the "positive" ID from a witness, wasn't positive at all and that the cops on the case led the witness.
She manages to find a lawyer to take her case and, as fate would have it, said lawyer is the sister of the prosecutor, Zac Hennings — and both siblings are determined to win. With all the pieces on the board, the story starts rolling in earnest right from the start.
The reader is pretty certain right off that Emma's brother, Brian, is innocent. That's not what the book is about. What the story covers is finding out the truth … a truth that is difficult, convoluted and full of red herrings. The author does a good job setting up many possibilities in very few pages.
The attraction between Emma and Zac is palpable, too. At heart, he's a good guy and really is searching for the truth. But it's hard for him to consider that there was malfeasance by the police. The problem behind all of the previous investigation is that the victim was the daughter of a respected cop, and everyone wanted to see her killer punished. Zac is no exception.
Of course, being on opposite sides creates friction, but they can't deny what they feel, either. It's a believable romance full of tension and drama.
Overall, I really liked this book. Sure there were a few things that stretched my belief a bit, and the climax happened a little too quickly, but those were little things that didn't significantly affect my thorough enjoyment. Now I wonder … will Penny and Brian get their own stories? Please?
Editor's note:
This article was originally published at Long and Short Reviews. It has been republished with permission. Like what you read? Subscribe to the
SFRB's free daily email notice so you can be up-to-date on our latest articles. Scroll up this page to the sign-up field on your right.