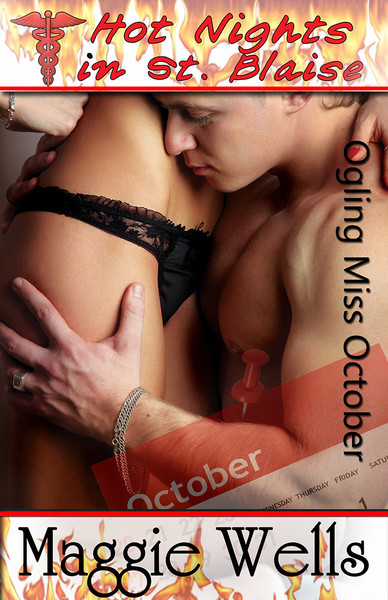 Susie Chen has been lusting silently after Warren Mueller from afar for too long. After losing his wife five years ago, his only focus had been being the best dad he could to his little girl, Lily. When Susie's friend, Macy gets a picture of the longing on her face, Macy bets twenty bucks that Warren will agree to go out with Susie should she ask. Determined to try, Susie bites the bullet at the school fair, and both she and Warren set out on an adventure neither could ever have imagined.
This is a heartwarming tale about lusting from afar and finally taking the plunge. Warren lost his first love, and five years of raising his daughter alone has taught him innumerable things, like how to make pigtails straight, the importance of pink and purple being on everything and the fact when it comes to Lily, he's wrapped tightly around those small fingers of hers. I really enjoyed how Susie had no desire to encroach on Lily and Warren's relationship. Susie was a really good blend of being maternal but not having a craving for children and wanting to somehow make Lily "hers". It felt balanced and realistic to me. I also liked the light-hearted, fun feel to the whole story. The idea of a nudie calendar with a different person from the town each month was fun and fresh. I feel bad I've started down toward the end of the year and plan to eagerly search for more months!
I felt a bit mixed about the strength of feelings Warren still had for Amy – his dead wife. In some respects I understand. No matter how much time passed, it's logical that Warren would still love the Amy he married and had a baby with. But I would have thought those feelings should be softer, less intense after such a long time. They wouldn't (and shouldn't, to my mind) be gone entirely, part of him should always love Amy, but I was surprised that after five years they were still so deep and intense for Warren. It felt a little strange and not believable. Other readers might feel completely differently though.
I also felt quite surprised at where the author decided to end the book. It felt as if the final few chapters had been cut – or the word limit had been reached and she'd *had* to stop. I would have enjoyed this book a lot more had there been more resolution. How did Lily feel about her dad seeing Susie? How did Susie get along in those first few meetings with Warren's parents? When I finished I found I had more questions than when I began, and while it's a happy ending – and clear that Susie and Warren are together – there is almost no explanation of "what happens next", no family discussion or introductions, no going out together for coffee and hearing the towns reactions etc, no…closure. It's not an unhappy place to finish, but it certainly struck me as not the end of the story – as if it was Part Two of a three part serial story.
Readers looking for a story about interesting and warm characters and their coming together will be very pleased. There were a few hitches for me, personally, but the whole story has a wonderful, tender and loving feel to it. The characters are engaging and interesting and the author has an addictive style of writing. I will be eagerly searching for more in this series.
Editor's note:
This article was originally published at Long and Short Reviews. It has been republished with permission. Like what you read? Subscribe to the
SFRB's free daily email notice so you can be up-to-date on our latest articles. Scroll up this page to the sign-up field on your right.