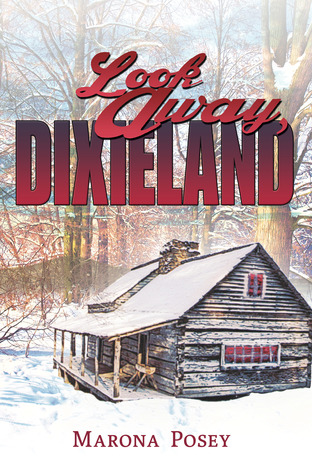 1941, a frigid December night in the mountains of north Alabama sparks an event that changed several lives. The death of Skye Campbell's second husband will haunt Skye and her two daughters, Jenna and Carrie, for years to come. With the news of Pearl Harbor being bombed, Owen Campbell's disappearance wasn't so mysterious, until he didn't return home from the war, nor did the army have him shown as enlisted. Owen's younger brother, Colin isn't too happy about the brother that took care of him during his youth disappearing without any word. He knows Skye and her daughters had something to do with his brother's absence.
Seventeen year old Jenna took a hundred dollars of her mother's money and caught the first train leaving Decatur, Alabama. She ends up in the cold big city of Chicago. With her past a haunting memory, Jenna changes her name, finds a job and a place to stay. Other than a daily reminder of her step-father Owen, life for Jenna is going pretty good. As with life nothing is perfect and Jenna will find herself having to make another quick escape during the night.
Skye remains in Alabama and continues to be questioned about Owen's where abouts. With the war coming to an end Skye thinks it's best to leave the state before Owen's body washes up along the Tennessee River and she will have to surely answer how her husband ended up murdered. Skye, with her children in tow, journeys west to California.
Marona Posey delivers a magnificent start to the "Look Away" series. The first novel in the series is highly entertaining, and a fascinating mix of history and mystery. I found the novel very impressive and difficult to put down. The characters are well developed and given likable personalities. Even though they were near poverty in the beginning of the book and things worked out financially well for them during their journey, their lives weren't perfect. They did have to endure hardship in other ways. This to me made their lives more realistic and believable.
I do have to mention that the novel did have more than a few editorial typos through out the book.
Looking at the Hallmark picturesque bookcover I would not think this novel would be packed with such action and attention grabbing adventure. I am a happy reader and thank Mrs. Posey for an astonishingly exciting experience with characters that I look forward to following in the next installment of the Look Away series.
Please grab a copy of Look Away Dixieland I'd hate for you to miss out on a start to a great new series.
Editor's note:
This article was originally published at Long and Short Reviews. It has been republished with permission. Like what you read? Subscribe to the
SFRB's free daily email notice so you can be up-to-date on our latest articles. Scroll up this page to the sign-up field on your right.