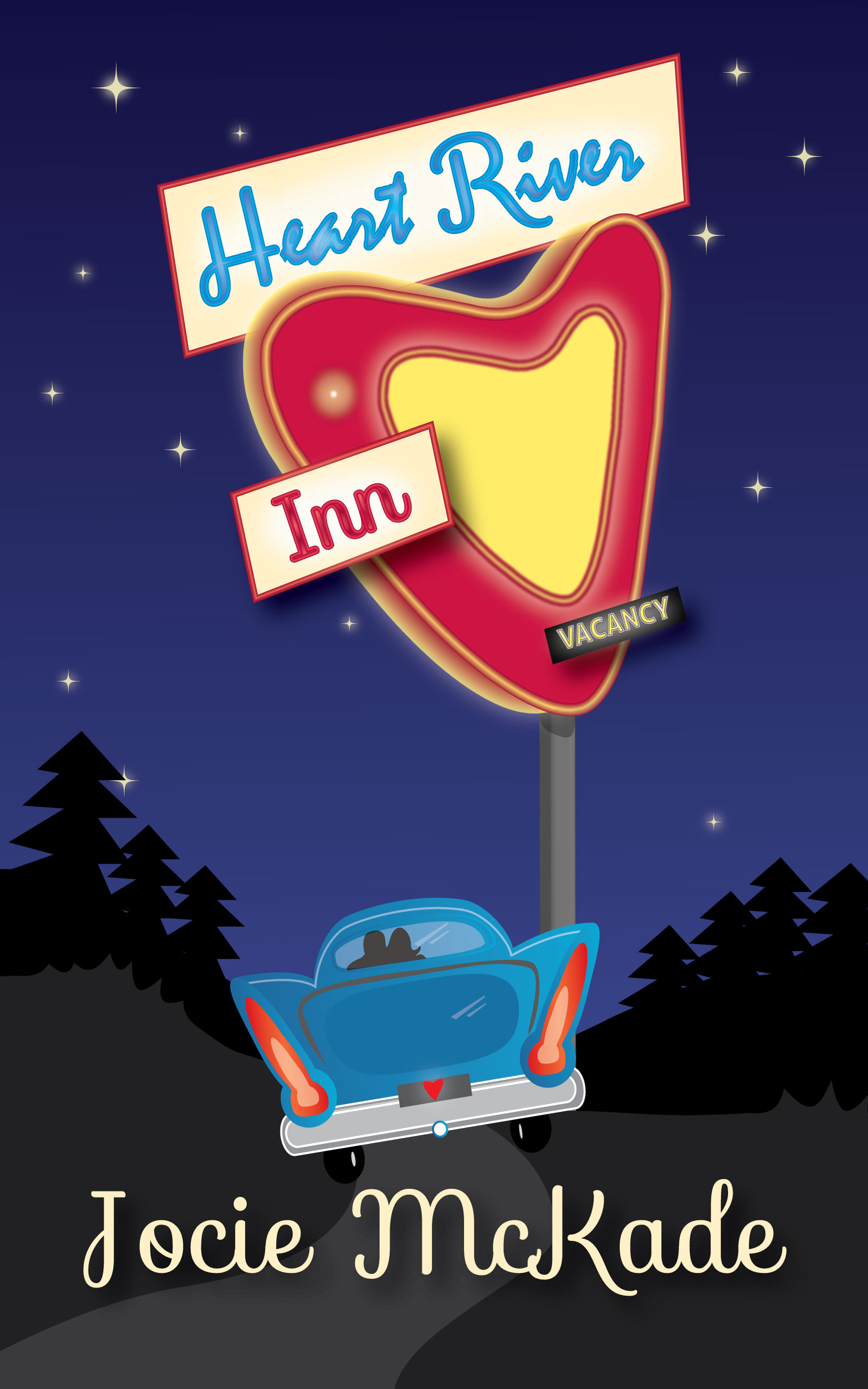 Humor is at the heart of Jocie McKade's novella Heart River Inn. Main character Lexi is one of those likable and humorously accident-prone ladies who seem hell-bent on one course of action, even while another lies easily open before her. She's a journalist, a good journalist, and a few minor mishaps are not going to force her to change course.
She's not one for 'romance' and doesn't believe in the mushiness of love. No, she is utterly intent on digging skeletons out of closets. In the meantime, she's tripping around this resort-slash-love nest, as totally the odd woman out.
An excerpt delivers a great look at her perceptions:
Dinner was hell. It was the most indescribable form of forced humiliation I have ever experienced. The dining room featured community seating, which meant "single girl stuck alone at a table full of couples." Most were polite enough not to ask, but then there was Jimmy. The dark haired man with the thick Brooklyn brogue had no problem delving into my apparent singleness.
"So, where's your husband?" he grunted out between large bites of lasagna. "Sick or something? Gotta be sick, cause no man in his right mind would let something that looks like you eat alone, especially not in a place where the men walk in the door horny."
I reached into my bag for a hallucinogenic and found only an antihistamine…
The underlying thread of comedy persists wonderfully throughout. Characters are strong, opinionated, endearing, and even lovable.
I have to admit, I struggled to develop some interest in reading much beyond the opening in this story. Although the beginning is refreshingly direct with the promise of a very original approach…it doesn't really grab the reader. However, perseverance pays off–mostly because Lexi is funny and genuinely likable. This story is a charming diversion. Snappily written – do read.
Editor's note:
This article was originally published at Long and Short Reviews. It has been republished with permission. Like what you read? Subscribe to the
SFRB's free daily email notice so you can be up-to-date on our latest articles. Scroll up this page to the sign-up field on your right.