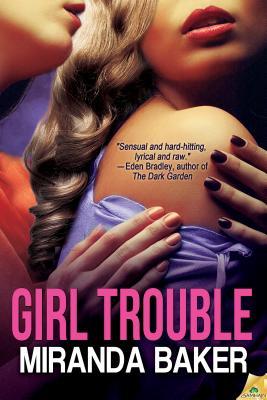 How long do you wait for the one you love to come to you?
Movie star Kat has been in love with Bonita since their early small town days. Every time she gets close, Bonita runs home, leaving Kat to her career and a cold bed. Tired of playing with strangers and getting weary of pretending to be something she isn't, Kat is ready to make a change—no matter what people think. Ready for Bonita's escape routine, Kat lays down a trap that is sure to catch her. Kat has thrown down the gauntlet. But is she really ready for her beauty to meet her inner beast?
Bonita has turned to BDSM to capture some of the euphoria she experienced in Kat's arms. Afraid of threatening her lover's hetero movie star façade, she visits Kat when she can, but immediately leaves after she gets her fix. It was working. For awhile. When Kat goads her into coming to Hollywood, she follows the bread trail-with reservations. Afraid of falling for the one woman she can't hold onto, she is ready to make love and run. The only problem is Kat has changed the rules.
These two ladies collide in a frenzy of passion and kink that will make any f/f book lover wild. Kat has turned her walk-in closet into a dungeon and has a whole new arsenal to tempt her beauty into staying. But will she? Is Kat brave enough to throw her career to the wind for love? Will Hollywood embrace a lesbian actress? Bonita doesn't think so. Trying to save Kat from herself, she makes a decision that will devastate them both. Will she have enough courage to make it right? Great snappy dialog, sex scenes that curl your toes and a fast character driven plot that made you care about the characters even when they were at their worst. Awesome read!
Miranda Baker is going on my must read list. She writes with passion and I felt like I was right there, in the dungeon getting a spanking myself. *sigh*. Top marks for diving head on into the tough double standard of Hollywood-the scandals and the hype. It was totally hot and spicy and I am ready to read the next f/f book by this author. The sooner the better.
This book fits right in with a lot of f/f author themes I have seen on the web this month. Make sure you capture Girl Trouble on your e-reader. You won't want to miss this red hot read!
Editor's note:
This article was originally published at Long and Short Reviews. It has been republished with permission. Like what you read? Subscribe to the
SFRB's free daily email notice so you can be up-to-date on our latest articles. Scroll up this page to the sign-up field on your right.