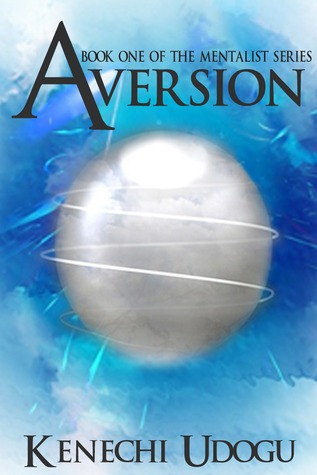 Would you want to have someone watching over you who could foretell when one of your actions would get you into major trouble and that person could prevent you from doing something disastrous in a way that you would be totally unaware of? Gemma Green is one such person and she does this by pushing a thought into the person's head, a thought which that person never remembers.
I really liked the premise of this novel. The thought that there are averters out in the world stopping people from taking actions which would destroy the path that they are meant to follow is a most intriguing idea. Obviously the averters have to remain secret or else people would engage in all sorts of reckless behavior without worrying about the consequences. Gemma has been trained her whole life to deal with the fact that she is an averter. But when her first Aversion seems to have failed because Russ Tanner doesn't want to forget, Gemma's life suddenly becomes much more complicated and dangerous.
I like Gemma a lot and her character seems very real and well-developed. She works hard to stay as invisible as she can at her high school, never drawing attention to herself, living the life of a loner. But she has her father and together they have a good life even if they do move every four years. Nevertheless, Gemma is also a normal teenage girl and the life she is forced to lead isn't at all easy for her.
The plot is riddled with mysteries and just as Gemma solves one mystery, several others pop up in its place. Gemma finds help in very unlikely places and I was totally captivated by this story. It is not only a great fantasy adventure, but it also raises a number of extremely interesting philosophical dilemmas.
Fantasy readers are sure to enjoy this story filled with rich overtones, and I look forward to reading the next in the series.
Editor's note:
This article was originally published at Long and Short Reviews. It has been republished with permission. Like what you read? Subscribe to the
SFRB's free daily email notice so you can be up-to-date on our latest articles. Scroll up this page to the sign-up field on your right.